Description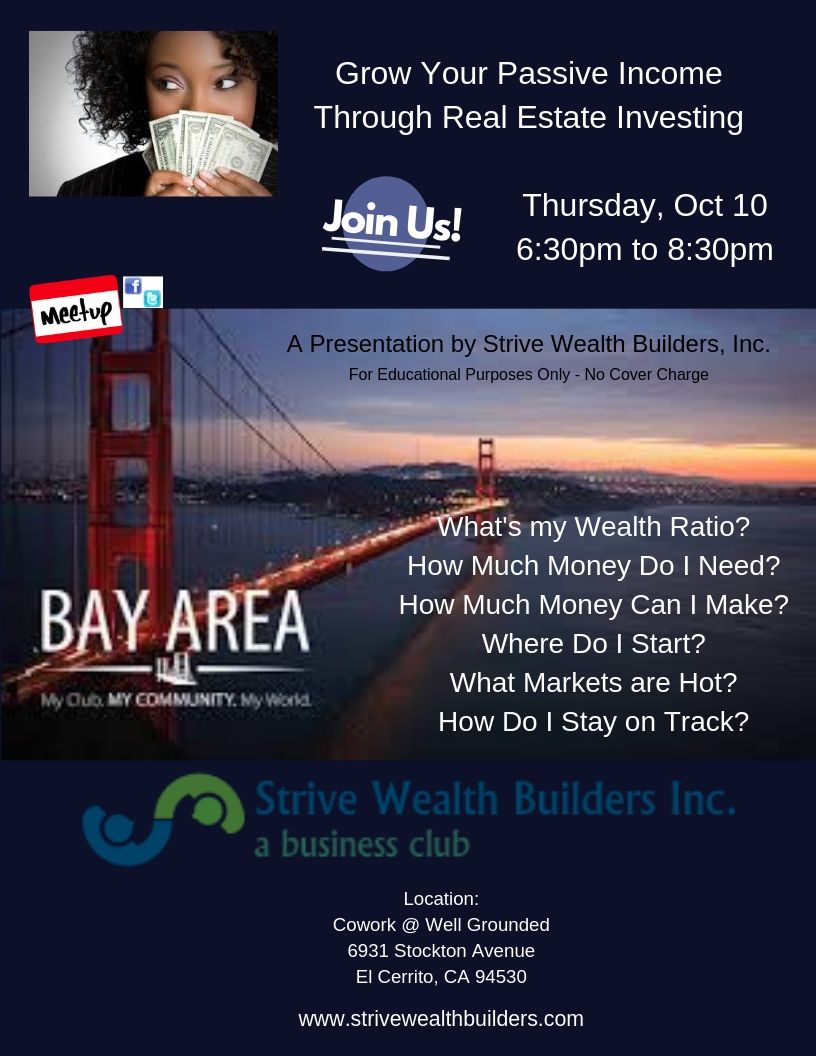 Strive October Principle: Integrity - Integrity represents your identity, trustworthiness and truthful forthcomings.
Strive Wealth Builders, Inc. is a membership-based corporation whose primary focus is financial literacy. We are real estate investors and like-minded people working toward the same goal, financial independence.
We support each other goals for achieving financial wealth.
We believe the key to financial wealth is through real estate investing and a free enterprise economy. Our group is ideal for anyone who desires to live debt free, make money and make better financial decisions. We encourage all entrepreneurial professionals to join us.
We provide financial education in a supportive and encouraging environment, along with guest speakers, food, drinks, and networking. If you are seeking to build your passive income through real estate investing and meet a great support team of professional entrepreneurs, join Strive today!
To become a Strive Wealth Builder, go to:
strivewealthbuilders.com…
. For more information, please visit our website at
strivewealthbuilders.com
.
No cover charge - bring a guest!
Money Talk Summit in May 2020!