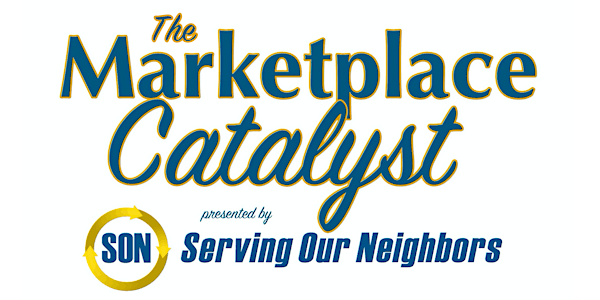 Grow Your Influence
Grow Your Influence
About this event
Thank you for being a key influencer in our community and for your mutual desire to be a part of a growing network of leaders transforming our society and culture for the common good. Now's the time for action! For believers to show up, so that God can reveal real answers and workable solutions to the major issues and problems facing our communities. It's time for The Marketplace Catalyst!
We believe that Christians are largely ineffective in serving the marketplace
We believe that there is confusion in how Christians show up in the marketplace
We believe that there is a better way for Christians to impact the marketplace for Christ
Therefore, we believe that Organizations, Churches and Christians can learn, adopt and articulate this better way, be a positive influence and bring divinely inspired solutions.
Are you prepared to make a positive impact within your spheres of influence over the next decade? Are you and your team ready to show up in the marketplace, collaborate with other organizations and be a catalyst for God's goodness in the industry you are called to transform? Are you and your team linkedin with other believers that have the same mindset and calling?
Then join us for one (or more) of these upcoming conversations with John Seel . . .
Mon, Feb 3rd, 10am-Noon at BESThq, 12745 SW Beaverdam Rd, Beaverton, OR 97005
Mon, Feb 3rd, 3pm-5pm at Murdock Trust ,655 West Columbia Way, Suite 700, Vancouver, WA 98660
Tues, Feb 4th, 10am-Noon at Sterling Communications, 149455 SW Sequoia Parkway, Suite 110, Tigard, OR 97224
Tues, Feb 4th, 3-5pm at Multnomah University, 8435 NE Glisan St, Portland, OR 97220 (meeting in the Presidential Dining Room in the Student Center/Cafeteria)