Grow your Email List Bootcamp
This Bootcamp is interactive
Refund Policy
Contact the organizer to request a refund.
Eventbrite's fee is nonrefundable.
About this event
*Note, this training will be recorded.
It is recommended that all registrants attend as there is confidential information so not everything will be recorded.
Email marketing is a way to control your clients' social media traffic. Social media like Facebook, LinkedIn, Instagram, and so on are traffic you manage and you have no control over who sees it. This is why email marketing is 3800 - 4300 times more effective than social media marketing.
What you will learn:
1. Principles of organic funnel & the basis of growing an email list
- Explore why email marketing is 3800 to 4300 times more effective than social media marketing
- Understand the basics of an organic funnel
- Discover 9 ways to build an email list
2. Download your contact list to get potential email leads
- We all have warm leads at our disposal, learn how to easily extract your leads from your Yahoo & Gmail accounts
3. Deep-dive into MailChimp including creating a landing page
- Learn how to enter contacts
- Nurture relationships through email
- Craft a landing page to easily get email addresses
- Design and modify existing templates for selling in your sleep
4. Canva Training
- Understand the various templates like Instagram posts, Facebook posts, presentation
- Learn how to make recordings even with animation
- Modify templates and upload photos
- Schedule posts right from Canva
This is are click-by-click instruction where the participants follow along with me.
I am doing this training because I am an event strategist. To have my clients speak on stages, an email list is a must.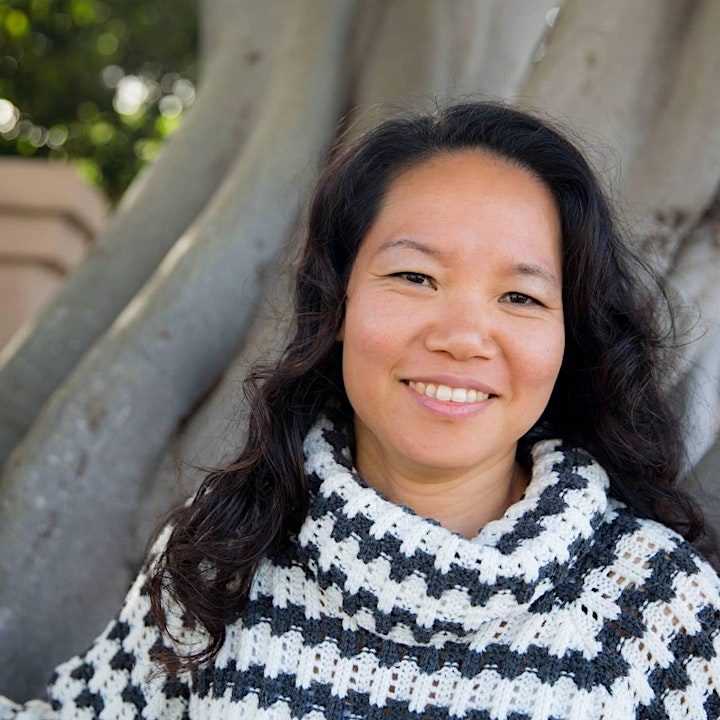 About Organizer
Mieu is an event strategist, corporate trainer, international best-seller, and speaker. Now, she is an event strategist. She supports entrepreneurs to find their voice and gain clients from speaking. She also uses her extensive computer skills to automate processes to gather audiences. In fact, she has had over 6000 attendees at her workshops within 1 year. Now, she creates platforms for speakers to showcase their expertise to a willing audience of 50 to 1000. Her goal is to have her clients speak at one event every month after finishing her program. Within 2 years, her clients would have the know-how to speak every 2 weeks (if they choose to).
Before becoming an event strategist, she was a corporate trainer to multi-billion dollar companies where she lead teams to optimize manufacturing. Before becoming a consultant, she worked at a large hedge-fund company to automate trades for assets worth over $5Billion.