Grow Your Dreams Virtual Conference

Saturday, May 24, 2014 from 8:00 AM to 4:00 PM (EDT)
Event Details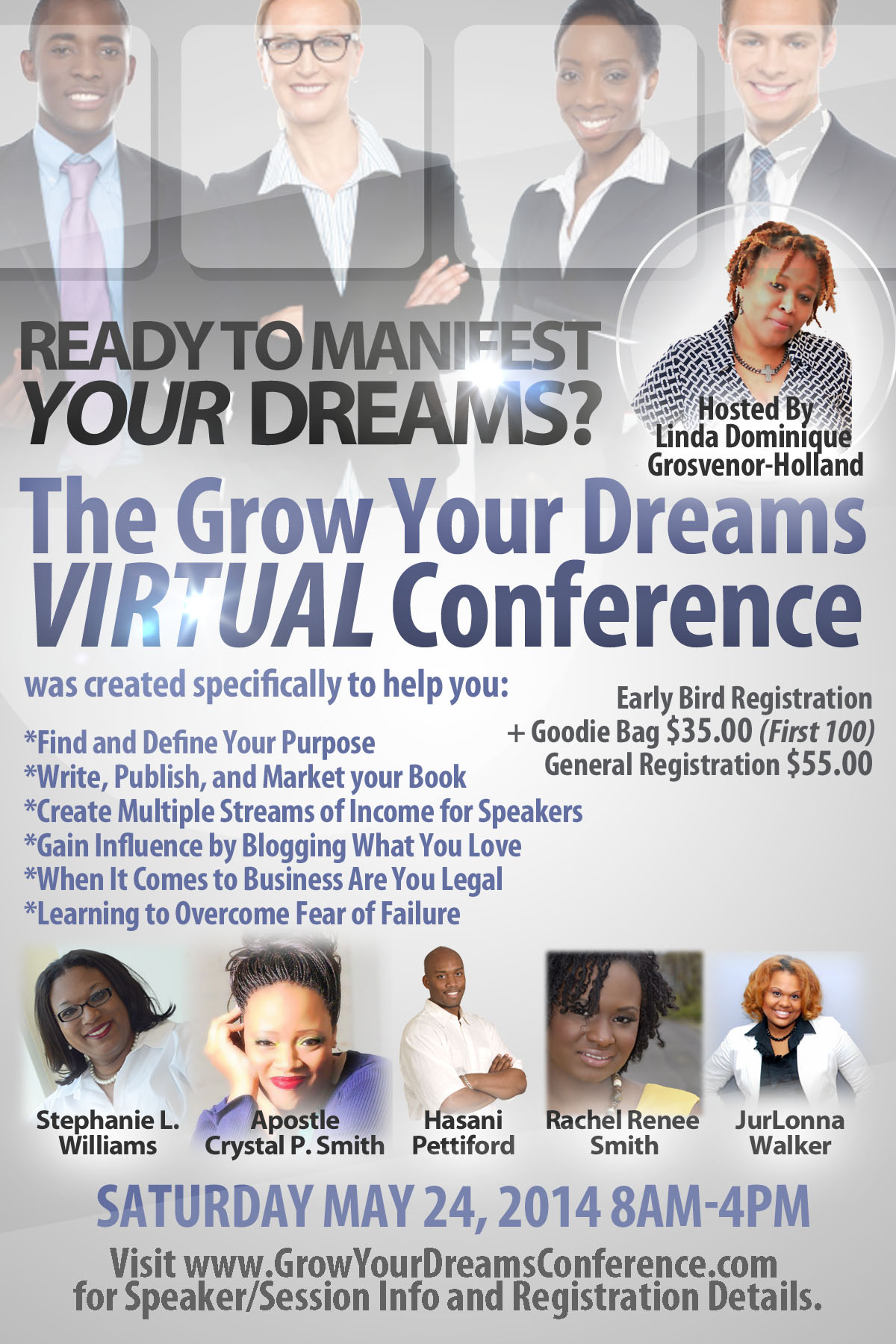 Session 1: Finding and Defining Your Purpose with JurLonna Walker
Are you unsure about your purpose, what you're called to do or exactly where you should be focusing your attention? This session will assist you with unlocking the doors and helping you define your purpose so that you can move forward and walk freely in your gifts.
Session 2: How to Write, Publish, and Market Your Book with Rachel Renee Smith
Writing and publishing can seem like an overwhelming task but you can do it! Every big dream requires education, training, and support. Learn how to get unstuck in your writing process, publish like a professional, and acquire different techniques to gain exposure for your book.
Session 3: Learn to Overcome Fear of Failure with Apostle Crystal P. Smith

Are you paralyzed by fear of failure? Does fear pop up in the middle of tasks or prevent you from taking on tasks and/or pursuing your goals and dreams? In this session you will tackle the fear of failure head-on and evict it at the root so that you can dream BIG and be who you were created to be GREAT!
Session 4: Creating Multiple Streams of Income for Speakers with Hasani Pettiford
Do you have a desire to speak for pay? Are you already a speaker and desire to create mutlple streams of income to enhance your current platform? You're in the right place to super-size your income.
Session 5: When It Comes to Business Are You Legal? with Stephanie L. Williams
Is your business ready when it comes to having all of the legal aspects of doing business covered? Learn the Do's & Don'ts of starting a business the legal way. You'll also learn how to tell if what you're doing is a hobby or if it's really a business.
Session 6: Gain Influence by Blogging What You Love with Linda Dominique Grosvenor-Holland
Learn why blogging isn't an outdated notion and how people are actually using blogs to gain influence. If you're in business you'll also learn why you need a blog and if you're a stay at home mom, understand how blogging about what you love can not only earn you money, but how it has landed many national exposure.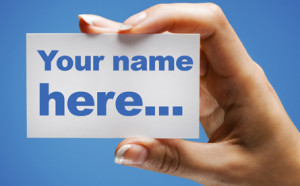 The Grow Your Dreams Conference is seeking to partner with amazing companies who wish to align their brands and services with entrepreneurs worldwide. We have an In Kind Sponsorship Package for those who want to partner and get direct product exposure to our conference attendees. This package comes with a FREE PASS to the day long conference. We also have a Beginner Sponsorship Package for those who desire to get their foot in the door and want exposure directly on our conference website and as a bonus, get a FREE PASS to attend the entire conference. We also have a Booster Sponsorship Package for those who have a desire to grow their business and would like to not just get a FREE PASS to attend the conference with a team member or assistant but as a bonus not just get website exposure, but get exposure in our newsletter that reaches thousands.
IN KIND SPONSORSHIP PACKAGE
One Free Conference Pass

Social Media Promo Twitter, Facebook, Instagram
Fee: Payment in lots of 50 pieces of merchandise i.e. pens, tees, books, CDs etc.
BEGINNER SPONSORSHIP PACKAGE
One Free Conference Pass

Logo Advertising on Website

Social Media Promo Twitter, Facebook
Fee: $99.00
BOOSTER SPONSORSHIP PACKAGE
Two Free Conference Passes

Logo Advertising on Website

Social Media Promo Twitter, Facebook, Instagram

Newsletter Promotion
Fee: $275.00
 Join our Grow Your Dreams Network group on Facebook here.
Join our Grow Your Dreams Mailing List here.

Organizer
Linda Dominique Grosvenor-Holland is a midwife to entreprenuers and helps them give birth to their dreams. She assists brands, bloggers, ministries, authors and moguls with increasing their visibility, learning to effectively network and creating buzz about their products and business as well as positioning them to create multiple streams of income through Grow Your Dreams.