Description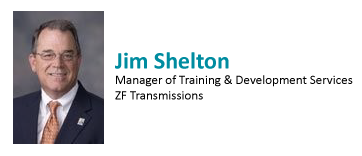 ZF: GROWING THE MANUFACTURING LABOR POOL

Talent attraction is one of the biggest challenges faced by Upstate industries. ZF Transmissions has taken a unique approach to addressing this challenge by immersing Laurens area educators in the world of manufacturing through its Teacher Link initiative. Through summer employment with the automotive supplier, teachers are able to earn additional income and learn about opportunities for their students.
Join us to hear from Jim Shelton, who will explain the program and talk about the importance of engaging the educational community in building a workforce pipeline.
When: Thursday, October 25, 2018 4 - 5 p.m., Reception to Follow
Where: ZF Transmissions, 2846 N Old Laurens Road, Gray Court, SC 29645
Space is limited. Please RSVP by October 22.
Presenter & Host: