"Grow your business with Google Apps" (with Amanda Janney, Google Field Mar...
Description
About the Program
Find out how to take advantage of online tools to run, promote and grow your business. We will cover how your website is found on Google, How to connect with local customers online, how to build a community of loyal fans, How to serve on-the-go customers via mobile phones, as well as an overview of Google Apps for Businesses, including Gmail, Calendar and Docs.
About the Presenter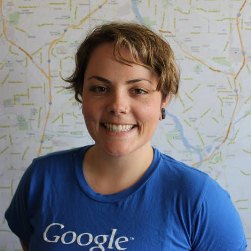 Amanda Janney is the Portland lead for Google's 24 city field marketing team. Hired in April of 2011, Amanda and her team have been introducing Portland area business owners to a variety of Google products over the course of the last year. Amanda has been a Portland resident for 5 years, and loves everything about our wonderful city--especially the amazing selection of locally owned small businesses. She thoroughly enjoys working with business owners and helping them understand and find value in Google products. When she isn't working, Amanda can usually be found enjoying Forest Park on foot and bike, the PSU Saturday Farmer's market, or travelling around the country!
Ticketing Details
Admission is $20 in advance and $25 at the door.

Save by purchasing seminars in bundles of 4 for $60. Learn More.
Consider becoming an Annual Subscriber. Subscriptions cost $100 and allow you to attend unlimited seminars. Learn more.
Coupons, 4-Packs and Subscriptions are redeemed by clicking "Enter Discount Code", entering your unique code, and clicking "Apply Discount"
Already a Subscriber?
Simply click "Enter Discount Code" above the "Order Now" Button, type your unique discount code, and click "Apply Discount"