Description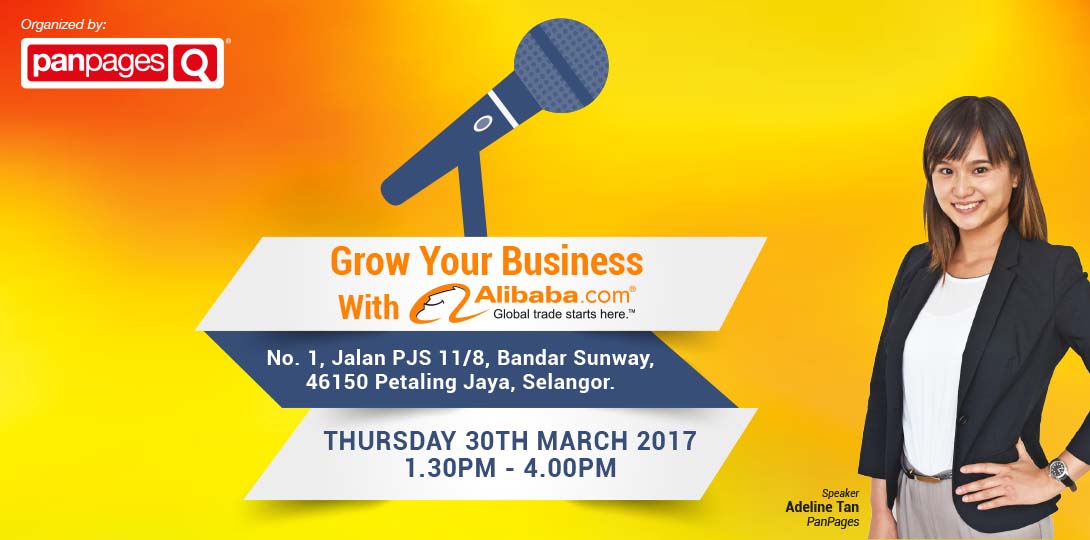 1:30pm Registration
2:00pm "Grow your business with alibaba.com" by Adeline Tan (PanPages, Speaker)
3:30pm eTrade programme by MATRADE, Etrade Unit
We are honoured to have MATRADE for this event to share with us the eTRADE programme, an initiative to promote the adoption of e-commerce among Malaysian SMEs andto accelerate export through participation in leading international e-Marketplaces.

Join the eTRADE programme and you can enjoy up to RM 2,500 - RM 7,000 rebate from MATRADE ( T&C apply).
How to join for eTRADE:
Supporting Documents needed for successful application (in soft copy):
- Certification of Incorporation Form 9 or Form 13 or Form D (ROB)
- Latest Form of Annual Return of Company Having A Share Capital
- Company's Audited Financial Statement for the Year of 2015/2016 or the latest Audited Financial Statements
- Latest EPF Statement (Form A are not applicable)
- Product Brochure/Company's profile
Additional: For trading Companies
- Letter of Declaration by supplier to certify that products are made in Malaysia.
Join our event to know more!