Description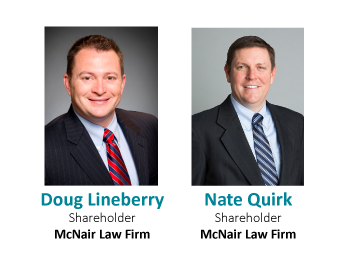 PATENT PORTFOLIOS:
INCREASING YOUR BUSINESS REACH AND AVOIDING PITFALLS
In this seminar, we will explore how to leverage a portfolio to increase business reach by strategically using patents with respect to partners, competitors, and invention ownership rights. In addition, we delve into the oft-misunderstood world of co-development situations and the considerations and issues involved, and will provide strategies in dealing with these situations.
When: Tuesday, August 21, 2018 from 8:00 - 9:30 a.m.
Where: Upstate SC Alliance, 124 Verdae Boulevard, Suite 202, Greenville, SC 29607
Content Presented By:

Space is limited. Please RSVP by August 17.