Description
Grow & Win® 35-day Business Intensive
Part think tank, part boot camp, this high-impact, "results not excuses" experience was developed with high achievers in mind - giving you the strategies, techniques and tools needed to shorten your learning curve, accelerate your success and set your business up to win.
You'll spend the next 35 days in purposeful planning mode developing functional versions of your Strategic Plan, Sales Plan and Marketing Plan - the 3 critical plans you need to identify, capture and act on what matters most to your business.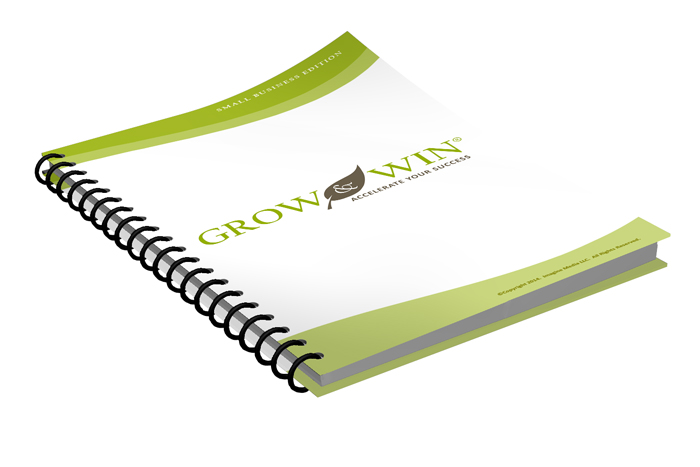 The Entire Grow & Win® Group Experience Is Designed To:
R

efocus your energy

and target your high-value goals
Reengineer your business model

and target meaningful actions
R

eimage your company

leveraging key drivers and accelerators
Grow & Win® is designed for business owners and business leaderswho are motivated, committed and driven to succeed. If this is you, then join us!
Your 5-Week Schedule That Meets 9:30am - 11:30am Each Session:

Session #1: Oct. 27th
Session #2: Nov. 3rd
Session #3: Nov. 10th
Session #4: Nov. 17th
Session #5: Dec. 1st (We skip Nov. 24th due to Thanksgiving)



Bring your big dreams, your big goals and your imagination . . .
---
About Grow & Win®: Created by award-winning strategist, Olalah Njenga, the Grow & Win® 35-day Business Intensive is a live version of the digital system she developed to help business owners and business leaders get rid of the junk that holds them back, as well as, target what it takes to grow their companies and win in their markets. During the Grow & Win® 35-day Business Intensive experience, you'll develop functional versions of a Strategic Plan, a Sales Plan and a Marketing Plan. You'll also learn how to integrate these plans to maximize your results. The Grow & Win®35-day Business Intensive experience meets weekly for 5 weeks and includes a bound version of the Grow & Win® Small Business edition.

Discover more about

Grow & Win®

, including a look inside this powerful, yet simple integrated planning system at www.growandwin.com.