Event Information
Location
Westwood Church
Westwood Heath Road
Coventry
CV4 8GN
United Kingdom
Description
The third Grow weekend: Growing Missional Communities is coming up soon!
There will be time spent in worship and prayer, teaching, story, conversation and shared meals as we gather together, consider the season we are in and discern how we can respond to God's voice.
Our cities, our neighbours, and our families are looking for a better picture of what life in the Kingdom is all about. Do we know how to reveal this to them and do we want the evangelistic breakthrough that leads to genuine growth?
We finish our journey with this third Grow weekend. As the foundation for discipleship and mission have been laid, in this weekend we will think about leadership in our communities, and how to grow and multiply new leaders. This experience will start with a time of reflection and accountability to the plans you created at the last weekend. This will be a time to discuss and evaluate how the process is currently going. You will leave with a six-month plan specific to your needs and progress.
We look forward to seeing you there.
Every blessing,
The Grow Team
Friday: 7:30pm - 9:30pm
Saturday: 9:15am - 4pm [including lunch provided]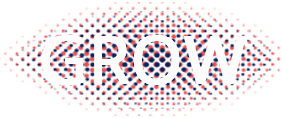 FAQs
Who is the weekend for?
Anyone connected to Westwood Church who would like to come on the journey with us including leaders from other churches in the Coventry & Warwickshire area who are warmly invited to join us! It's part of our investment in community leaders but is open to anyone else who would like to come. We'll be drawing on the tools, learnings and wisdom from the Caesar Kalinowski Launch events.
If I came to Launch, what should I do?
Like last time, please come on the Friday night for puddings, worship and stories with other leaders. On the Saturday we will share some input from Launch so feel free to join in with this if you would like to. If you are able to help us out with the weekend in any way please let us know (office@westwoodchurch.co.uk) - e.g. serving, hospitality, childcare.
What catering will be provided?
Puddings and wine on Friday evening and refreshments throughout the day including lunch will be provided on Saturday.
Please tell us about any special dietary requirements when you book on.
What about childcare?
As last time, we are hoping to provide childcare if possible on the Saturday (only for under 5s). Please RSVP ASAP (by 4th May lastest) if you need childcare so we have time to find enough team for this. [We are unable to provide childcare for the friday night]
Date and Time
Location
Westwood Church
Westwood Heath Road
Coventry
CV4 8GN
United Kingdom