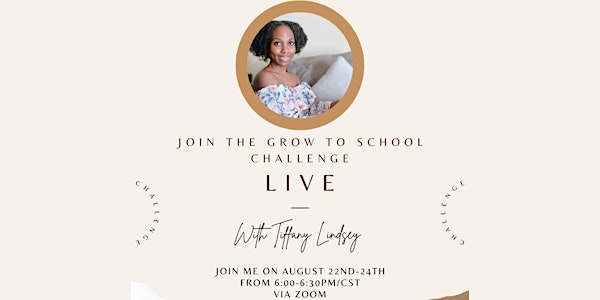 Grow to School Challenge
Join me for this free three day challenge!
About this event
Join me for our very first Grow to School Challenge! For the next three days we will be gathering together via Zoom for 30 minutes to talk about how we can support our daughters as they go back to school. Whether you are homeschooling or sending your children back to public, charter, or private school, you do not want to miss this challenge. From discussions about our daughter's mental health to providing a safe space at home for them, we will be covering it all. See you there!