July 27, 2021 — 10am PT; 1pm ET
About this event
The Global Hunt for Talent:
Innovation, Immigration, Labor Costs, & WFH
The July 27 Grow-to-Market summer edition will exploring the interplay of global talent pools and foreign innovation. We at GetGlobal have noticed that because of domestic talent shortages and their attendant rising costs, many companies are looking for and leveraging foreign talent to develop their technologies — apps, enterprise solutions, and more.
What they are also experiencing is that by using talent in certain markets, it actually gets them closer to evolving competitive trends driven by foreign challengers, local consumer dynamics, and a variety of other elements that make foreign talent pools increasingly attractive.
As a reaction to these trends, outsourced engineering and solutions are evolving to meet the needs of companies in a constantly evolving international landscape, particularly in the work-from-home dynamics that many companies have adopted since the start of the pandemic.
Session Topics
Insights on International Team Augmentation & Outsourcing
The Domestic & Foreign Drivers for Leveraging Foreign Talent Pools
Mitigating Risks & Insider Threats in Systems & IP When Hiring or Contracting Foreign Talent
How Companies Can Win Big by Getting to the Bleeding Edge in Foreign Mobile Trends
Keys to Leveraging Global Talent Pools in the New Remote Age
Speakers (more to be announced)
Karl Wagner — CEO & Founder at BuddyCheque; former Senior Director for Global Security at Tesla; former Chief of Counterintelligence Operations at CIA
Jason Holland — President of Global Business at Firework
Zoltan Kovari — Director of International Business at BlackBelt
Sheila Shedd — Senior Director, Global Engagement and Corporate Partnerships at Arizona State University
Ramsey Pryor — On sabbatical; former Head of International Expansion & Sales at Branch Metrics
Carol Mello — Director of Global Partnerships at HSP Group
Who Should Participate?
CEOs & Founders
Heads of International
Senior Engineering Leaders & Hiring Managers
Heads of HR
Innovation Leaders
What is Grow-to-Market?
Grow-to-Market is a continuing series from GetGlobal focused on international sales, marketing, product, and operations strategies for digitally enabled companies — e-commerce, SaaS, gaming, and consumer web, for example. Topics will include the impact of coronavirus on these industries, emergent issues in the international business landscape, as well as key insights from critical landscapes domestically and around the world.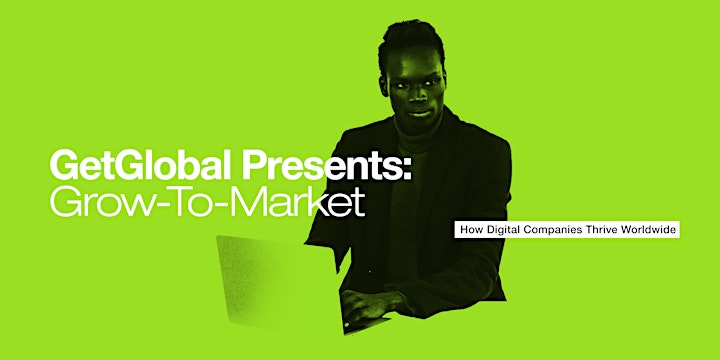 Organizer of Grow-to-Market: Global Talent & Innovation