Grow Local, Buy Local: Northern Shenandoah Valley [A Producer/Buyer Networking Event]

Monday, February 6, 2012 from 8:30 AM to 4:00 PM (EST)
Event Details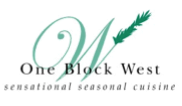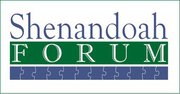 GROW LOCAL, BUY LOCAL:OPPORTUNITIES TO BUILD THE LOCAL FOOD ECONOMY IN THE NORTHERN SHENANDOAH VALLEY
February 6, 2012
George Washington Hotel, Winchester, VA
9 AM - 3:30 PM

Agenda


8:00 AM         Exhibitor Setup

8:30 AM         Registration, Coffee & Donuts

9:00 - 9:40 AM     Welcome and Opening Remarks
9:00-9:10: Overview of Day's Objectives (Mark Sutphin, VCE Frederick County)     
9:10-9:20: The Local Food Economy as an Economic Driver (Patrick Barker, Winchester-Frederick County   Economic Development Commission)

9:20-9:35:  Virginia's Food System: Challenges and Opportunities for Growth (Eric Bendfeldt, VCE, Community Viability)

9:35 – 11:50 AM     Perspectives From Local Producers and Buyers in the Northern Shenandoah Valley


9:35-9:55:  Economic Development through Local Food Partnerships (David Sours, Pam Flasch, and Jared Burner of "Page County Grown")
9:55-10:15:  Northern Valley Pastoral Guild (Mark Accetullo, Briarmead Farm)
10:15-10:35:  Growing Local Foods for Local Grocers (David Lay of Linda's Mercantile)
10:35-10:45: Break
10:45-11:05:  Local Foods All Year Long (Beth Nowak, Freight Station Farmers Market)
11:05- 11:25:  Sustaining a Menu of "Sensational Seasonal Cuisine" (Ed Matthews, One Block West)

11:25-11:45 Agritourism Marketing from a Producer's Perspective (John Marker, Marker Miller Orchard)

11:45 - 12:30  PM     Lunch    
     (4-H/ Junior Master Gardeners will share their community garden project with group at 12:15)

12:30 - 1:30 PM     Environmental & Farm-to-School Perspectives

12:30-12:50:  Teaching Agro-Ecology to the Region's Top Students (Kara Bates, Massanutten Governors School)

12:50-1:10: Serving up Sustainability as a Virginia Green Restaurant (Wendy Willis, Cristina's Café)

1:10-1:30:  Local Food as A Key to Improving Health & Nutrition in the Northern Shenandoah Valley (Sharen Gromling, "Our Health")

12:30 - 2:25 PM          Environmental & Farm-to-School Perspectives
12:30-12:50:  Teaching Agro-Ecology to the Region's Top Students (Kara Bates, Massanutten Governors School)
12:50-1:10: Serving up Sustainability as a Virginia Green Restaurant (Wendy Willis, Cristina's Café)
1:10-1:30: Shenandoah University's Local Food Initiatives (Stacey Keenan, Shenandoah University)
1:30-1:50:  Local Food as A Key to Improving Health & Nutrition in the Northern Shenandoah Valley (Sharen Gromling, "Our Health")
1:50-2:35: Farm-to Institution Panel (Introduction by Kim Woodwell, Shenandoah Forum. Moderated by Mandy Simons, Frederick County VCE)
o   Grafton School- Berryville, VA (Martha Marchand, Manager of Nutrition Services)
o   NOVA 4-H Center – Front Royal, VA (Win Iden, Program Director)
o   Shenandoah County Public Schools –Woodstock, VA (Beverly Polk, Food Service Director)
o   Page County Public Schools- Luray, VA (Diane Dovel, Page County Public Schools)
2:35  - 4:00 PM       Networking Session — Exhibits — Register for 2012 Shenandoah Valley Buy Fresh Buy Local guide
Don't miss this chance to network with local producers and buyers!

- Learn about opportunities to build and support the local and regional food economy
- Find out how to participate in emerging institutional and regional markets
- Hear perspectives from local farm and food entrepreneurs and business owners
- Network with local buyers and producers
- Enjoy a meal made with local foods from the Shenandoah Valley
Who Should Attend: Local producers, buyers, and others interested in growth and networking opportunities in the northern Shenandoah Valley.
Please consider joining us for our other "Grow Local, Buy Local" Producer/Buyer Networking Event in Harrisonburg too:

January 30, 2012: Harrisonburg, VA
Grow Local, Buy Local: Community Showcase
12:00 p.m.- 4 p.m. Rockingham Fairgrounds (Exhibit Hall)

The "Grow Local, Buy Local" series is co-sponsored by Virginia Cooperative Extension, Shenandoah Valley Buy Fresh Buy Local, Rockingham County Economic Development and Tourism, Staunton Creative Community Fund, Mid Atlantic Farm Credit, One Block West Restaurant, and Shenandoah Forum.

When & Where

George Washington Hotel (Ballroom)
103 East Piccadilly Street
Winchester, VA 22601


Monday, February 6, 2012 from 8:30 AM to 4:00 PM (EST)
Add to my calendar
Organizer
Shenandoah Valley Buy Fresh Buy Local opens new markets for farmers by educating consumers about the benefits of eating locally, as well as supporting other Farm to School and Farm to Table initiatives throughout the Valley. The chapter works to finds new markets for local producers through a variety of market channels, including farmers markets and CSAs, restaurants, retail, and institutions. Virginia Cooperative Extension manages the Shenandoah Valley Buy Fresh Buy Local chapter.