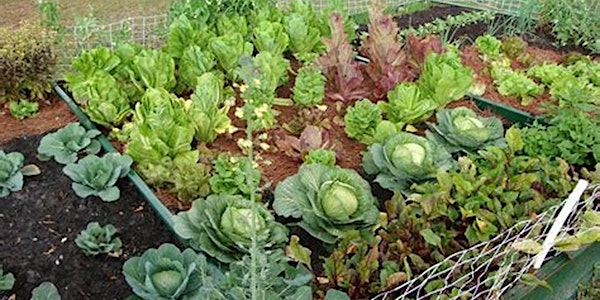 Grow It Eat It Spring Event - April 27, 2019
When and where
Location
Montgomery County Extension (Agricultural History Farm Park) 18410 Muncaster Road Derwood, MD 20855
Refund Policy
Refunds up to 7 days before event
Description
Come visit the Montgomery County Agricultural History Farm Park and learn about all things edible at the University of Maryland Grow It Eat It Spring Event!
The prelinary schedule of the day is as follows (all programs with links require registration):
Starting at 8am:
Master Gardener Plant Sale opens
Children's programs start at different times mostly in the morning. See registration links below for details.
Discover Bugs (2nd-3rd grade children)
Discover Flowers (4th-5th grade children)
Discover Gardening (2nd-5th grade children) or afternoon program
Discover Trees (4th-8th grade children)
Discover Local Food (high school children)
Boy Scout Gardening Merit Badge (middle-high school children)
Adult Morning Workshops
Basic Gardening Workshop 10:30-11:30, 10.50-11.50, 11.10-12.10, or 11.30-12.30 sessions
Plant Propagation Workshop 10.20-11.50
Adult Afternoon Workshops and Classes
Bring your extra seeds and swap them for other ones you would like to grow at our seed swap!
Demonstration Garden Opens, Master Gardeners will be on hand to answer questions 12-4
Plant Clinic Opens, Master Gardeners will be on hand for one on one questions 12-4
Children's Activity Table 12-4
Gardening Product Sales 12-4
Mushroom Workshop 12-1.30
Planting for Pollinators Class 12.20-1.20 (free, no registration)
Garden Structures Class 12.20-1.20 (free, no registration)
Designing your Vegetable Garden Workshop 12.20-1.20 and 1.40-2.40
Creating a Container Herb Garden Workshop 1.40-2.40
Beginning Vegetable Gardening Class 1.40-2.40 (free, no registration)
Tricks to Increase your Yields Class 1.40-2.40 (free, no registration)
Fruit Trees in the Home Garden Class 3-4 (free, no registration)
Urban Gardening 3-4 (free, no registration)
Hydroponic Gardening Workshop 2.40-4