GROW! How to use [operations] to increase your biz value (and make more money now)

Thursday, September 28, 2017 from 8:00 AM to 11:00 PM (EDT)
Event Details
7:30 – 8:30AM                   Networking and Hot Breakfast
8:30 - 10:00 AM                Speaker
10:00 - 11:00 AM              Q / A, Launch to your day
11:30 - 1:00PM                 VIP Lunch*
How This Breakfast Gets Rid of
 Profitability Problems 
 If you suffer from needing good employees … if you can't find good people … if you get frustrated because your business seems stuck and you're burnt out… if you feel anxious that your computers and systems could have a problem any day… then this is just for you. Here's why…
     Get the secrets to grow the overall value of your company …and your personal income - attend the Grow! Business Breakfast
     And you need to realize, there is a cost to not dealing with this…
If You Ignore It, It Just Gets Worse
What most people do when facing technology or people problems is cross their fingers and hope the computers don't break… they keep interviewing temps… hoping the good employees don't leave…  but for most people, none of that works.
Your constantly at cybersecurity risk

Great people seem to be hiding from you

The systems get outdated and your people don't even use them…wasting time and money

You really need to fire 'that' guy but you can't go without…so you just hope he quits

Employees leave – even the ones who would like to stay
       And what happens if you just do nothing? If you just keep doing what you've been doing?  Since it costs 150% of the annual compensation to replace someone*, take the company's average salary times 1.5… that's how much it costs you every time you lose somebody! 
Let's say the average pay in your company is $50,000/yr. (some lower, some higher for manager types) If you only lose 2 people per year… $50,000 X 1.50 = $75,000… replace 2 people and it's $150,000!  And when your key customers see turnover they start to look for other options.  When partners and clients leave, your business won't survive.  Then you're out of business… looking for a job! 
How We Fixed Profitability Problems
I've got an answer that works. Here's the story:  In our first company, we couldn't convince recruits to join our team and we were losing good people too – often because our IT was poor. But we discovered a complete system that helped us grow by over 100% every year until I sold out to my partner.  Our speakers will reveal many of the secrets in this system.
It Worked For These People, And It Will Work For You
Here's what it did for me… We had 30% turnover during our 1st full year - so knew there was a problem.  Along the way we kept having tech issues from the resulting growth.  The system we discovered saved us from losing nearly $500/hr from faulty tech and turned us into a magnet for good talent. We did over $1 million in our first 12 months doubled the next year.  And it's not just me. We work with a service business client who felt stuck …like they had hit the ceiling.  When their leadership team got clear on their vision and added 4 pieces of this system (multi-layered candidate filtering, talent analyzer, incentive based comp & career paths) the average revenue grew by $151,000… per employee… per year!!
Finally, It's Your Turn
When you come to this business breakfast [Grow! - Company Value and Your Personal Income], you'll get the ys to…
Great employee culture
The ways that HR and IT will increase the value of your company
Attracting great people who are humble, hungry and smart
Bulletproofing your systems so folks stay productive
Keeping your best people on your team for good
It all comes as part of this great morning.  You'll know the secrets to grow your income and the value of your company from HR and IT.  But you will also get this:
an intimate room filled with other company owners to network and partner

hot catered breakfast with all the coffee you can sip

grow your reach and sales revenue from new relationships with fellow executives
when you attend, you also get these bonuses:
copy of the book Traction from author Gino Wickman ($29 Value)

2 passes to the breakout session & mastermind with the speakers ($300 Value)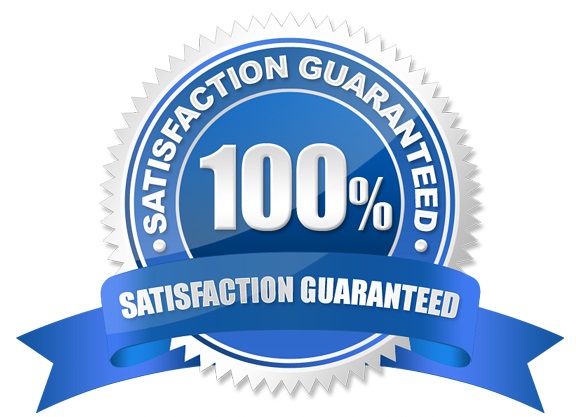 And you are 100% safe to try this out. There is no risk because we guarantee your satisfaction wether you come as guest of a sponsor or if you buy a ticket.  Just register and come to the session to see if this knowledge solves your problems. If it does, you'll be delighted - and I think that's exactly what's about to happen. If for some reason you're not delighted with knowing how to end employee problems… ways to retain profit because you are protected from cybercrime and system issues ...and how to keep killer employees that make your company grow like crazy, then just let me know - and you get your money back (if you paid) and you can keep the bonuses. 
It's Decision Time
You have a choice to make: continue with 'business as usual' – like every other morning…(or worse, ignore the frustration and burnout while hoping you are not humiliated by a cybersecurity incident).  You know where that will lead. Is that really where you want to go? Take a new action, and get a new result. Finally get a grateful, engaged team and bulletproof technology.   
Which do you really want for yourself?   Here's what to do now…  scroll to the top of this page and RSVP by clicking on the REGISTER NOW button.


AGENDA:
Willie Neumann - CIO at United Church Homes
PROJECTS, FIRE DRILLS & PRODUCTIVITY W/OUT INTERRUPTION:
I know things are perfect in my IT area, but where should I start?
Do you know how much it costs when you are down?
What threats exist to keeping my people at full capacity?
Doug Miller - VP of HR at Spectrum Business  
GOOD, BETTER, BEST OF ATTRACTION & RETENTION CULTURE:
Do you know your cost of turnover?
Why you will never be able to hire that person!
Why buying a ping-pong table will not solve the issue.
PLUS:
Getting More Out of Your Business
     Finding non-delutive capital to fund without paying interest or giving equity
     Growth programs to make you a business builder (not just an owner)
     How an Exit Board can help you get the most from the business when the time comes.
Register now!
*VIP lunch- register for all 3 Building Block events and join the panelists for an intimate lunch after the session.  Use this as a consuting time for your business.
**3 Things- as indicated in Tim McDaniels book Know and Grow the Value of Your Business.
3 things you need to get & keep awesome employees:
Clear vision for the organization and how your employee will contribute

Formal training programs & career path

Strategic compenstation to create 'golden handcuffs'


Save $1000 in HR expenses every 90 days with these 2 simple things:
Make your business a great-people magnet
Remove obstacles to their work requirements. 
To grow the value of your company, focus on 3 things.** 
     Increase your sustainable cashflow

     Lower the risk factors associated with your business

     Increase your annual growth rate.
Platform Host Sponsors: 
 

Table Sponsors:
 
---
ABOUT
This 3-part series is aimed to serve C-Suite executives in companies with 10+ full time employees. This will build your rolodex of trusted advisers you can count on to move your business forward. Register as Prosperity VIP & get exclusive video content, and VIP seating for each event. You have the business, now make this your most prosperous year ever!
What's a Breakout Session & Mastermind?
These professionally facilitated, 2-hr monthly sessions, bring leaders of non-competing businesses together to delve into critical topics like attracting and retaining talent, data and reporting, maintaining margins, clarifying vision, eliminating growth barriers, systematizing core functions & revealing mission and purpose. We often call them Prosperity Peer Groups.
You will assist AND learn from your peers; as well as from accomplished guest experts.  In the weeks that follow this event, the next Breakout session & Mastermind will host one of the expert speakers and then continue to meet monthly to continue the mastermind.  Bring your company's resident point person to apply the strategy in your firm right away.
When is the next event in the series?

This Business Building Block educational series operates on a trimester basis: Fall, Winter, Spring.
Sept 28, 2017 - Business Building Block [operations] event - 'Grow!'  How to use [operations] to increase your biz value (and make more money now)

Feb 7, 2018 - Business Building Block [sales/marketing] event - 'Selling Redefined.'  Old school and new school sales; methods, people & midsets.  As the leader, you want everyone to be 'selling', but how are they doing it?

May 16, 2018 - Business Building Block [financial] event - 'Expand'  How to get right people and ensure they are in the right seat.  Getting stuff done- repeatable, duplcatable & documented is the way to scale and grow.
Paul Kilzer

Prosperity Partners

Speaker, Founder & Host

Doug Miller

Spectrum Business

Sr. Dir of HR

Willie Neumann

United Church Homes

CIO
Have questions about GROW! How to use [operations] to increase your biz value (and make more money now)?
Contact Paul Kilzer
When & Where

Medallion Country Club
5000 Medallion Club Dr
Westerville, oh 43082


Thursday, September 28, 2017 from 8:00 AM to 11:00 PM (EDT)
Add to my calendar
Organizer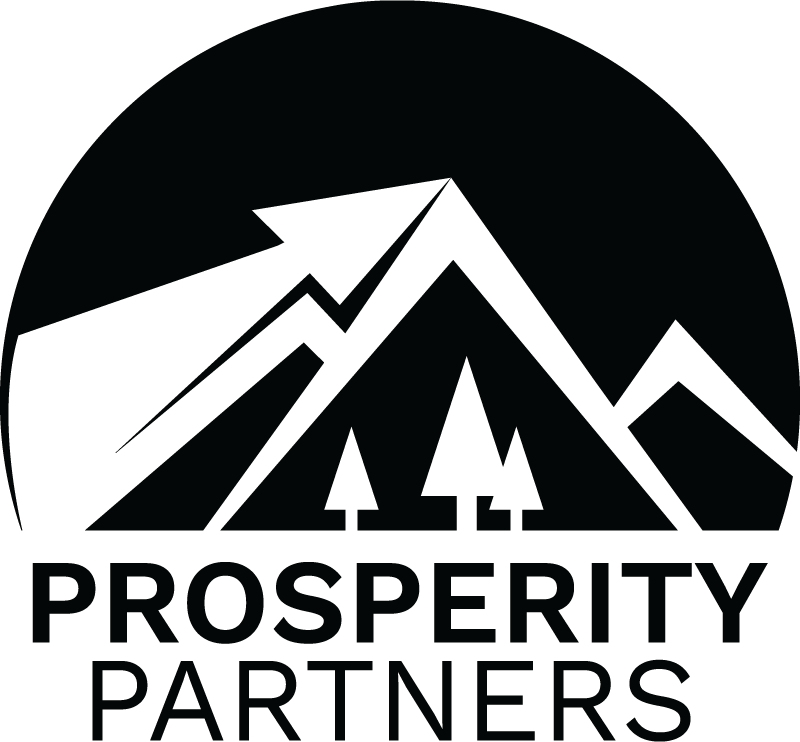 Helping you on the 3 phases of the Prosperity Path.  Fund, Grow, Exit : Prosper.
Our educational events, personal / professional development conferences, masterminds and peer groups will propel your organization's prosperity.