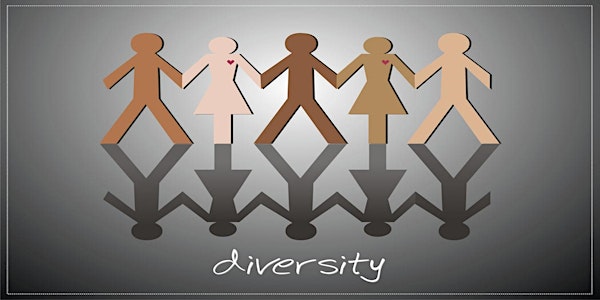 Grow Diversity Talent In Technology! - Meet-up (Twitter) - 1355 Market St # 900, San Francisco, CA
When and where
Location
Twitter HQ 1355 Market Street #900 San Francisco, CA 94103
Description
Are You The CEO of Your Career?
Strategies for Career Management and Personal Branding
"Things may come to those who wait, but only the things left by those who hustle."
- Abraham Lincoln
Learn strategies to thrive and create a personal brand. On August 20, 2015, join the non-profit organization Dvrsty-Stem Accelerators for an interactive professional development event at Twitter headquarters in San Francisco. We will provide strategies for career management and personal branding. Linda Parker Pennington's presentation will focus on strategies for career success. We will then break out into a workshop with Nancy Douyon. In this session, participants will learn how to make their online reputation in line with their personal brand objective. Make sure you bring your laptop. In addition to these great speakers, participants will have plenty of time to network and learn more about Dvrsty-Stem Accelerators.
The event FREE and food and drink will be provided. Special thanks to Twitter for sponsoring this event.
Location: Twitter HQ
1355 Market Street #900
San Francisco, CA 94103
Agenda:
6:00 pm – 6:45 pm: Networking
6:45 pm – 7:15 pm: Keynote by Linda Parker Pennington
7:15 pm – 8:00 pm: Personal Branding Workshop with Nancy Douyon
8:00 pm – 9:00 pm: Closing Remarks and Networking
Presenters:
Linda Parker Pennington is the Founder and CEO of Parker Pennington Enterprises, LLC - a San Francisco-based consulting firm that helps organizations create and implement key talent and organizational strategies that drive growth, innovation and success. Linda has trained as an Integral Coach, and is certified in the Five Dynamics assessment method. She is a facilitator for Stanford Business School's Interpersonal Dynamics course, and an alumni judge in the MBA program's Executive Challenge. Linda holds an MBA from Stanford's Graduate School of Business, and a BA from Boston University's School of Management.
Nancy Douyon is a User Experience Research Program Manager at Google. She has a special focus on remote user research methods and emerging markets. Her daily quest is to increase the usability of products, applications, complex systems and websites across different cultural ideals and cultural practices. Prior to Google, Nancy worked at IBM Interactive Research, Accenture Experience Agency, and Intel's Mobility Group. She was instrumental in creating a User Experience Lifecycle approach to help better understand how non-US markets are using US products in their everyday lives.
Nancy Douyon
Google
User Experience Research Program Manager
Linda Parker Pennington
Parker Pennington Enterprises, LLC
Founder and CEO of Parker Pennington Enterprises, LLC