GROW Conference for Entrepreneurs & Business Owners

Friday, May 19, 2017 from 8:00 AM to 4:00 PM (EDT)
Event Details
---
Are You Ready to Grow? 
---
Every year Westchester Community College's Gateway to Entrepreneurship hosts its annual entrepreneurship conference in partnership with the Westchester County Office of Economic Development.
The GROW Conference is the most comprehensive learning/networking event for entrepreneurs and small business owners. Last year over 200 attendees networked with sponsors, partners, as well as marketplace leaders and attended breakout sessions to gain business development knowledge and build relationships to further their companies' growth.
---
 Conference Schedule
---
8:00 - 8:30 am      Breakfast & Registration
8:45 - 9:00 am      Welcome Remarks
Dr. Belinda S. Miles, President of Westchester Community College

The Honorable Robert P. Astorino, Westchester County Executive

Dr. Marsha Gordon, President & CEO of the Business Council of Westchester
9:00 - 9:45 am      Small Business Panel
Jamie Imperati, President & Founder, Professional Women of Westchester

Maria (DeLucia) Valente, Owner, Chocolations

Alberta Jarane, 

Co-Owner of Mint Premium Foods and Pik Nik BBQ

Saroosh Gull, Founder & CEO of EventCombo.com
Moderated by: Sara James, Vice President, Membership & Programs, Business Council of Westchester
---
10:00 - 10:45 am   Breakout Sessions
11:00 - 11:45 am   Breakout Sessions
12:00 - 12:45 pm   Lunch

1:00 - 1:45 pm      Breakout Sessions
2:00 - 2:45 pm      Keynote Address
Joe Connolly, WCBS News Radio 880 & Host of the Small Business Breakfast

John DeCicco, Jr., President of DeCicco & Sons 
3:00 - 4:00 pm      Closing Reception
---
 10:00 - 10:45 am     Breakout Session Descriptions
---
Path to Running a Successful Business
This workshop will highlight the essential tools used by successful businesses in order to achieve optimal results. Learn how you can develop a strategic plan to increase your business' competitive edge and profits. We will include a detailed discussion of business goals, mission, internal and external analysis, competition, action plan and implementation, and much more.
Presenter: Helen Cuevas, Financial Consultant
---
 What Are Your Numbers Telling You?
Every business needs a thorough, realistic, forward thinking plan to reach future goals. The heart of a solid business plan includes having key metrics/financial data, unique to your business, that you always want to know (i.e monthly revenue targets, cost of oil compared to budget, delinquencies, etc.). This data is central to how your business is progressing.  Learn to monitor the progress of your financial goals. Get a better understanding of the numbers of your business. Are you losing money? Do you need working capital? And leave the workshop with a plan to get the most out of your numbers.
Presenter: Holly Perlowitz, CPA
---
Branding: How to Get Positive Brand Engagement in a Multi-channel World
Learn how to reach your target audience and increase sales in a competitive marketplace. You can market your brand with authentic passion and encourage real engagement that will improve results.
Presenter: Michael Dardano, Buzz Potential, LLC.
---
Experiencias que impactan (In Spanish)
Priska Diaz, Diseñadora y Fundadora de Bittylab, LLC. comparte su historia. Priska tiene la increíble habilidad de ver más allá de los límites que imponen los estándares de la industria para imaginar soluciones revolucionarias que alimentan su crecimiento personal y en los negocios. Priska estudió Diseño en City University donde se graduó con honores y en 2003 obtuvo su Maestría de Sciencia, Diploma en Diseño de Comunicaciones y Embalaje  del Instituto Pratt. Diaz trabajó para gigantes de la industria de la belleza como Avon y L'Oreal, como directora de Arte de la marca Garnier. En 2010, luego de 2 años como madre, Priska decidió poner foco en la industria del Bebe para crear productos innovadores con beneficios reales para madres y sus hijos. Bittylab LLC nació en 2010 y en 2013 lanzó su primer producto, BARE, al mercado. 
Presentador: Priska Diaz, Fundadora de Bittylab, LLC.
---
WCC Student Pitch Competition
Westchester Community College students will have the opportunity to pitch their idea to a panel of business leaders for the chance to win one of three prizes.
---
 11:00 - 11:45 am     Breakout Session Descriptions
---
Networking Tips for Business Owners: Two Perspectives, Male & Female
This presentation will cover the following and much more.
Why network?

Where to network?

How to dress?

How to prepare?

Overcoming – "I don't know anyone"

What do I say?

Bullet Proof Tips to Conquer Your Networking Fears if You Are Shy or an Introvert

How to Give Your 2 Minute Elevator Pitch

Most Memorable Way to Introduce Yourself

I'm at a Networking Event? Can I eat? Should I drink?

PLUS you will have take aways ready to use for your networking.
 Presenters: Dr. Patty Ann & Mitch Tublin, Leadership Experts & Professionals
---
From Manager to CEO: Experiences that Matter
Stacey Tompkins, CEO of Tompkins Excavating shares her life/work experience on how she switched from working in the business to working on the business. Stacey will share how she successfully transitioned her role and responsibilities. She will explore how to grow the company after the deepest economic downturn since the great depression, all while working with a limited budget in an ultra-competitive environment.
Presenter: Stacey Denker Tompkins, Tompkins Excavating
---
Financing Your Small Business
Do you know where and how to get money to launch or expand your business?  Experts from Community Capital New York, Webster Bank, and New York Business Development Corporation will be available to answer all your questions regarding financing for your business. Talk to the experts and understand the process of getting a loan; learn some of the most effective, safe and smart ways to finance your business.
Presenters: Michael Traynor of Webster Bank, Tamara Underwood of New York Business Development Corporation & Julieta McPherson of Community Capital New York
---
Legal Strategies: How to Make Your Contracts More Profitable
Unfortunately, many small businesses treat their contracts as simple forms that are used to reduce risk.  However, a well-crafted contract can greatly improve the profitability of your business by:
Increasing revenue

Decreasing expenses

Putting an end to costly collection efforts and collection expenses

Creating recurring revenue 

Providing for new revenue from existing clients

Contracts, Landlord, suppliers  

  
 Presenter: Michael Wieser, Law Offices of MJ Wieser    
---
Expandiendo Su Mercado (In Spanish)
Los consumidores actuales son multiculturales y diversos, sus preferencias e intereses varían de acuerdo a su origen, región, edad y otros factores que dictaminan su comportamiento adquisitivo. Cualquier dueño de negocio que quiera triunfar y crecer en el mercado, deberá adaptarse a estas circunstancias y alinear sus estrategias de acuerdo a la demografía en la que se encuentre. 
En este taller, usted aprenderá distintas herramientas que le permitirán conectarse con su mercado objetivo y le ayudarán a  construir relaciones de largo plazo con sus clientes, alcanzando así mejores resultados en sus negocios.
Presentador: 

Minué Yoshida, 

President of Yoshida Consulting
---
 12:00 - 12:45 pm       Lunch Break & Student Pitch Competition
---
Peer Group Discussions (During Lunch Break)
If you need answers to your questions, do not miss the Lunch Table Discussion. Choose a topic of interest from Marketing, Sales, Social Media, and sit at a table with people like you, who have specific questions and needs.  A member of G2E's network of experts and workshop facilitators will share their expertise in an informal setting.
---
 1:00 - 1:45 pm          Breakout Session Descriptions 
---
Sell It! Guided Questions
So you've got a great product or service, now how are you going to sell it? Quite often prospects at all levels in an organization lack the ability to clearly articulate their present issues and concerns, as well as their vision and goals. Much like a physician does, we will be discussing the use of guided questions to explore below the symptomatic layer; deep into the real issues, concerns and vision.
Presenter: Jay Spielvogel, Venator Sales Group
---
How to Effectively Manage Employees: Improve Motivation & Retention 
This workshop will be presented by Allison Madison from Madison Approach Staffing, who will be sharing tools and tips to create a motivated and committed team for your company.
Presenter: Allison Madison, Madison Approach Staffing
---
Digital Marketing for the Real World  
Learn how to use digital marketing tools for business growth. We will give you practical and actionable information, geared towards business owners and managers interested in strategically leveraging their web presence, including social media and email communications. Examples of best practices will include:
Branding/Marketing Messaging

Building your list for email marketing & staying relevant

Social media strategy & employee policy

Using Analytics to measure and improve your efforts
Presenter: Jann Mirchandani, Westchester Marketing Café
---
Demystifying the Cloud: How Small Businesses Can Leverage Cloud Services to Efficiently Compete, Grow, and Scale 
What is the Cloud?

How do I leverage the Cloud?

How to get started and success stories - Case Studies

Open Forum for Questions  - "Ask an Expert" 
 Presenters: Scott Mayers, VP of Datacenter & Cloud Solutions ATSG; James Oliverio, Vice President ATSG
---
Clinica de Consultas Sobre Estrategia, Finanzas y Aspectos Legales del Negocio (In Spanish)
Expertos en estrategia, finanzas y aspectos legales estarán disponibles para responder sus preguntas en forma personalizada.
Presentadores: Alan Dillon, Esq. & Julieta McPherson, Community Capital New York,Silvina Skverer, bilingual CPA 
---
 2:00 pm   
Keynote Address: John DeCicco, Jr., President of DeCicco & Sons
Interview by: Joe Connolly, WCBS News Radio 880
2:45 pm  
Announcement of Winner of the Student Pitch Competition 

3:00 pm
 Closing Reception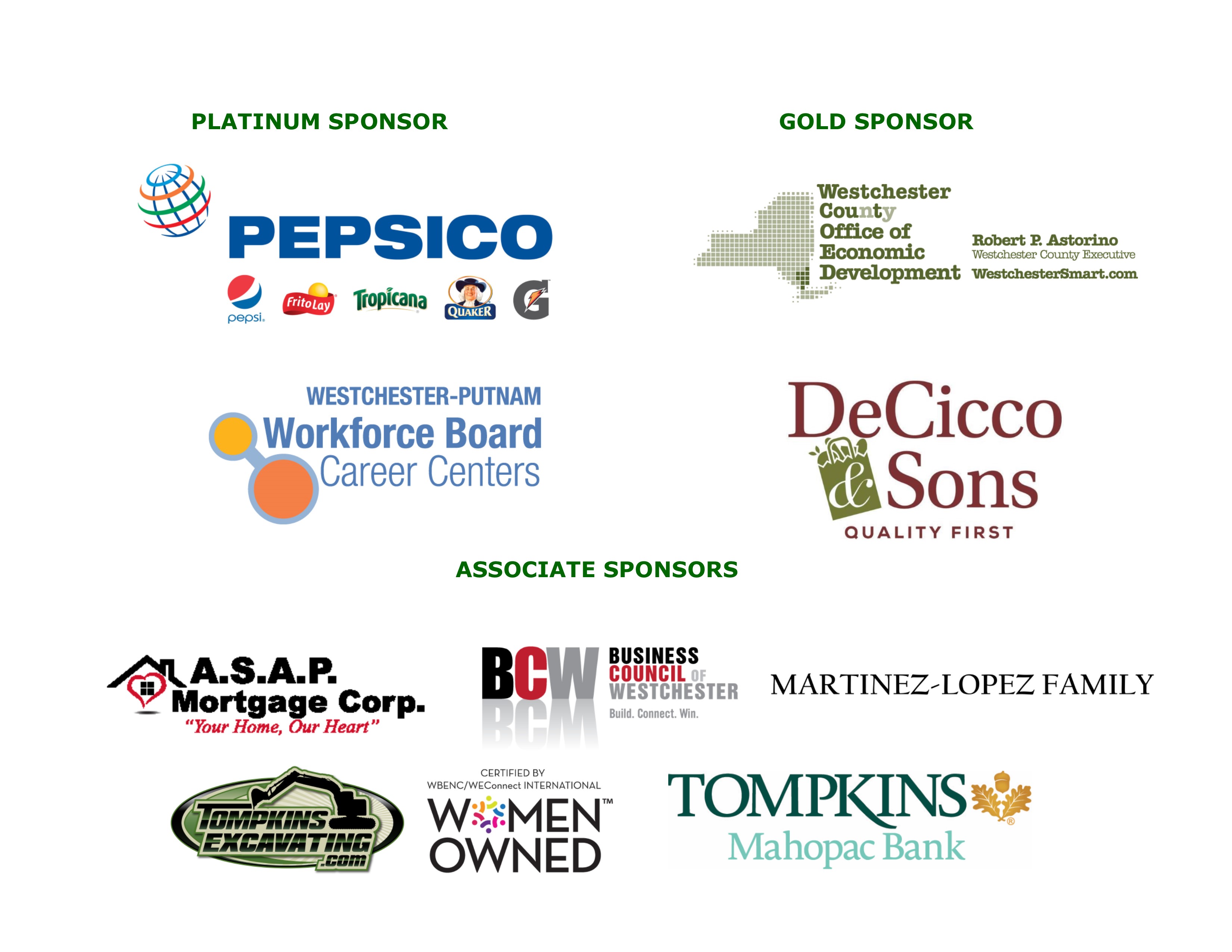 When & Where

Westchester Community College
Gateway Center
75 Grasslands Road
Valhalla, NY 10595


Friday, May 19, 2017 from 8:00 AM to 4:00 PM (EDT)
Add to my calendar
Organizer
Gateway to Entrepreneurship
Gateway to Entrepreneurship is a resource hub for entrepreneurial development at all stages.  G2E develops and facilitates programs that respond to entrepreneur's needs and contribute to a vibrant local economy.
GROW Conference for Entrepreneurs & Business Owners