Description
Grow as an Owner to Grow Your Business
Learn how to think like the owner of a $1M-plus business.
Diverse business enterprises, specifically business led by under-represented segments, are now the majority of independent businesses in numbers. However, 97% of these businesses remain under $1M in revenue.
In this interactive workshop facilitated Darlene Crane, learn from the journeys of diverse business owners who grew to and well beyond the $1M revenue level.
Know the manageable phases of owner and business development to reach the $1M+ level


Hear

the stories of owners as they evolved as executive decision-makers and business growth leaders


In breakout groups see how TCW tools help you better select the right growth opportunities, ideal customers, contracts and funding sources

Pinpoint your number one priority to grow your business and put barriers aside
Date: November 1, 2018
Time: 5:45 - 8:15 p.m.
Location: Oakland Asian Cultural Center, Ste. 290
388 Ninth St., Oakland CA 94607
Parking: Available in the building basement, low cost evening rate
Light snacks and healthy beverages provided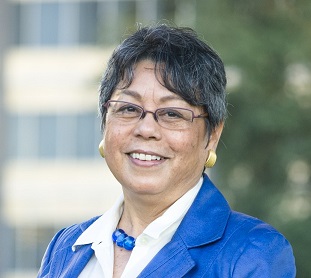 Darlene Crane, Chief Value Creator, The CraneWorks

Proven Track Record of Business Performance Improvement and Growth
For over a decade, clients have achieved revenue growth rates beyond the U.S. Census levels for diverse business enterprises. Darlene is an expert at bringing out the unique strengths and value of each owner and company. Her facilitative approach helps owners find their path to company growth by focusing on:
Owner strengths and vision

Distinctive and valuable products
Connections to ideal customers
Integrated marketing, sales and company performance
Sound financial foundation
For more on Darlene Crane and The CraneWorks

Here's what some clients say about working with Darlene:
"Darlene helped me get through the recent recession to keep my business alive and now it's thriving! I've worked with her since 2010 and during this time she has helped me become the CEO of my own company. She's helped me hire a good team so that now I can take a vacation and not worry about my business running smoothly. Darlene continues to help me work through expansion plans. I've referred other business owners and will continue to do so."
Debbie Pfisterer, CEO, Blue Heron Catering, Inc. & Cannery Cafe

"Darlene is resourceful, knowledgeable and easy to work with. She helped my company reach the next level and assisted in making my business more attractive to prospective buyers so I could comfortably retire and enjoy the next stage of my life."
Leslie Golden, Architect and Landscape Architect, Happily Retired
"Darlene is exceptionally effective as a business advisor and problem solver because she has both technical and intuitive skills, a highly unusual combination. Also, she is more than passionate about clients; she is a highly experience advocate with the ability to inspire, lead and teach. Her combination of discipline, creativity and persistence is the perfect recipe to put her experience and insight to work for clients."
Michael Spears. CEO., AAEE