Description
HazelBea Catering presents Grow & Gather: A Supper Series. Join us in a different setting one Thursday of the month for a four course, locally sourced meal. Each course is thoughtfully paired with a different wine or craft beer. Curated and prepared by chef Rachel Doyle and Shane Comber of HazelBea Catering.
Enjoy an evening of great food and wine while exploring different spaces within our historic New River Valley.
September 6 Menu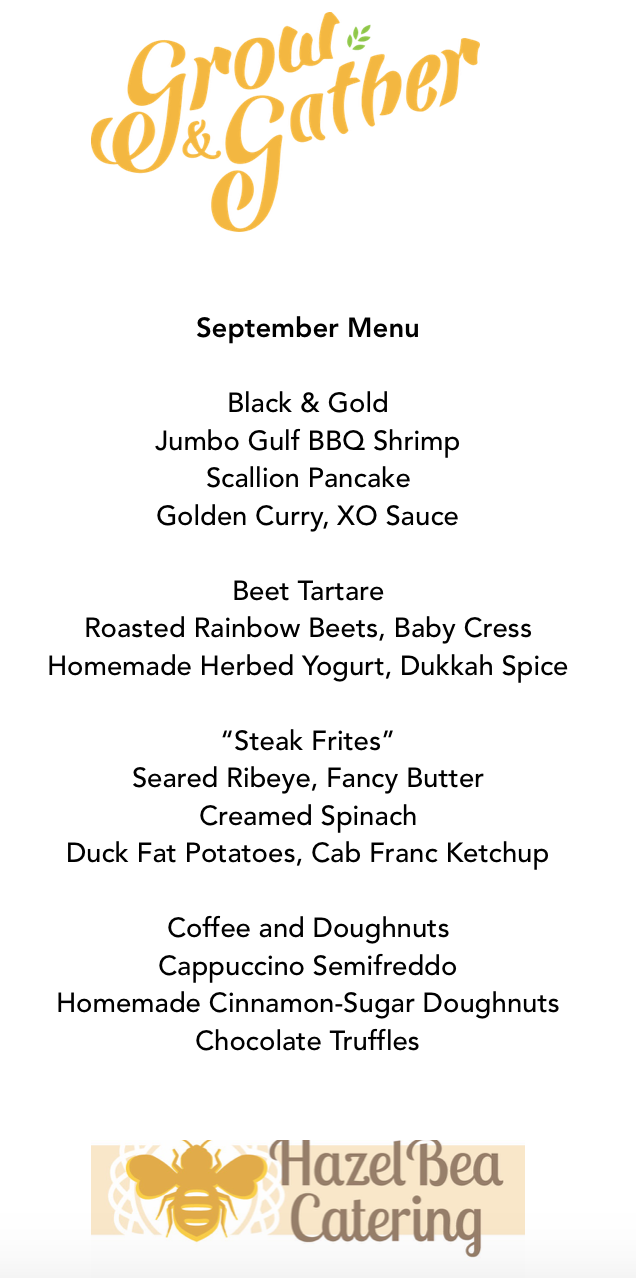 There are four dinners in the Grow & Gather Series:
Thursday, August 9 @ The Point on Claytor Lake
Thursday, September 6 @ Radford Coffe Co *All proceeds go to Radford Bobcat Backpacks - sponsorships available!
Thursday, October 4 @ TBA
Thursday, November 1 @ TBA
You can buy tickets for one, many, or all!