GROW is a day-long conference for emerging designers (those with 0-5 years of professional experience), hosted by AIGA Austin.
About this event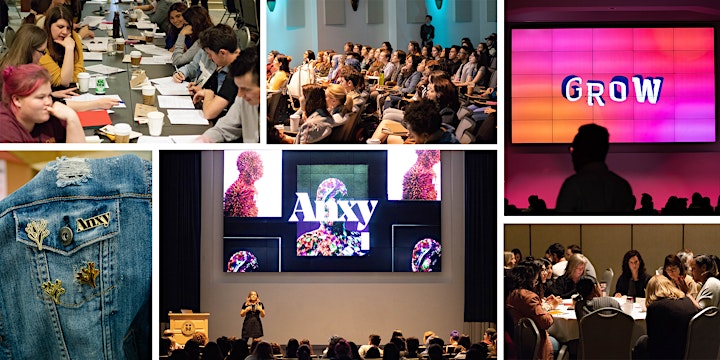 GROW encourages emerging designers to think holistically about their career and provides a forum for individuals to learn the tools and mindsets that build a fulfilling professional path.
Learn from our nationally-recognized keynote speakers, get inspired by lightning talks from local & diverse emerging designers, hear from a panel of industry professionals, and immerse yourself in hands-on workshops.
Whether you're a student about to graduate or a professional with a few years of experience, our programming is hand-selected to help you shape your passions & skills into a successful career.
For a full conference schedule, speakers, and workshop descriptions, visit GROWwithAIGA.org
AIGA advances design as a professional craft, strategic advantage and vital cultural force. As the largest community of design advocates, we bring together practitioners, enthusiasts, and patrons to amplify the voice of design and create the vision for a collective future. We define global standards and ethical practices, guide design education, enhance professional development, and make powerful tools and resources accessible to all.