Sales Have Ended
Ticket sales have ended
See you next Wednesday!
Sales Have Ended
Ticket sales have ended
See you next Wednesday!
Grouphug Playdates is a monthly happy hour series showcasing sustainable entrepreneurs & activists in NYC.
About this event
Who says only kids can have playdates?!
Grouphug Playdates is a monthly happy hour series showcasing sustainable entrepreneurs & activists in NYC.
*vital update: this time, we'll have fresh spirulina AND drinks.
There are SO many sustainable companies & activists in New York City fighting for climate change in creative ways. At Grouphug, we're teaming up with these local badasses to shine a light on all of the exciting work being done. Each month we'll feature a new topic - from solar energy, fashion, composting, & more. Instead of lecturing, local experts will lead interactive discussions and hands-on demonstrations.
Jonas Guenther & Daniel Bernstein, the co founders of We Are The New Farmers, will lead our third playdate. Jonas & Daniel will talk about the benefits of eating fresh spirulina and how they built their own indoor spirulina farm in Brooklyn. You'll get to taste some of their fresh goods (it's delicious!).
Join us! We'll have drinks, snacks, & deep discussions :)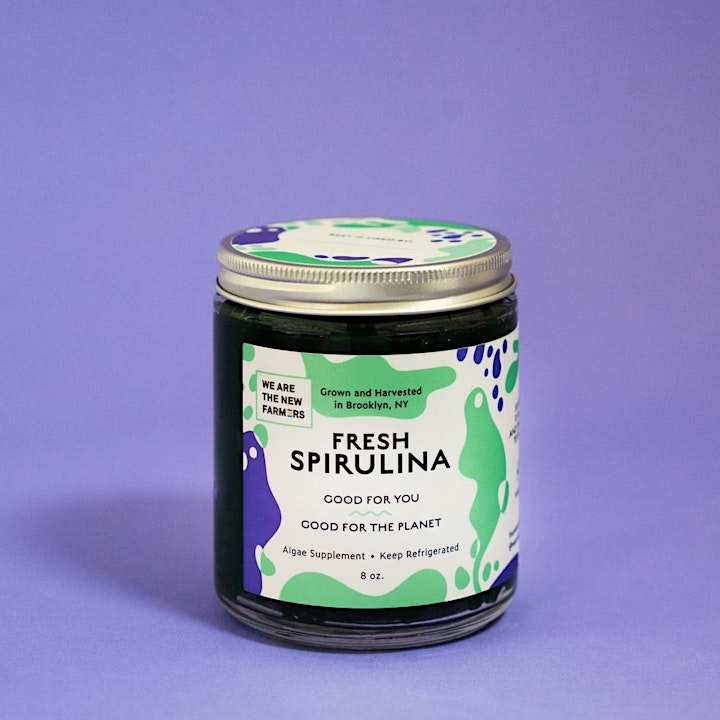 We Are The New Farmers is a next generation urban farm based in Brooklyn, that grows one of the most sustainable and nutrient-dense foods our planet has to offer: the micro-algae Spirulina.
About Spirulina:
Fresh Spirulina is the perfect foundation of your morning routine. One tablespoon in your smoothie will purify your body, boost your immune system and gives you the edge on your day's nutritional needs. Fresh Spirulina is free of all major food allergens. It contains no gluten and is non-GMO and vegan. And of course, they grow Spirulina without pesticides or herbicides.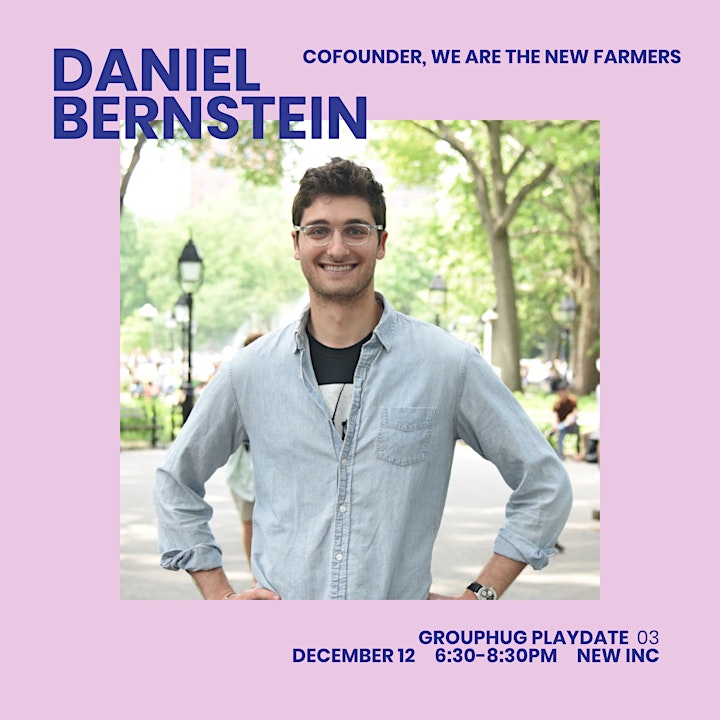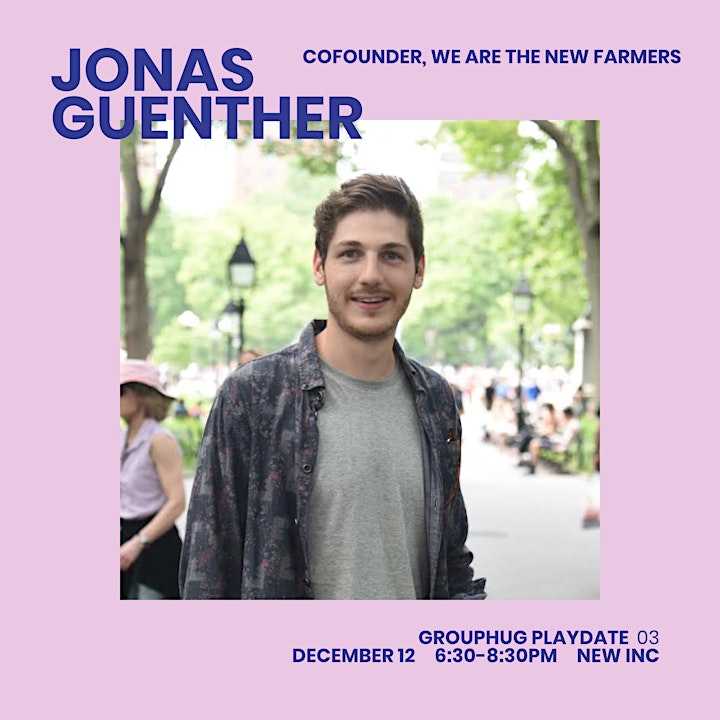 Coming up next:
This is the last of our schedule playdates! Stay tuned to learn about our 2020 Playdate series. You can sign up for our newsletter here.
Organizer of Grouphug Playdate 03: We Are The New Farmers
Hi! We're Grouphug, an NYC-based tech company. Our mission is to empower everyone to live their best sustainable lives in style. We've created a line of solar panels for apartment dwellers.

Grouphug was founded by Krystal Persaud, a product designer based out of New York City. Krystal is obsessed with developing products that fall in the intersection of education, technology, and society. Anything else is not worth designing. She's a Founding Member & former Senior Director of Product Design at littleBits. She's also an adjunct instructor at NJIT & SVA.