GROUP THINK | TRUTH

Monday, May 2, 2016 from 5:15 PM to 6:30 PM (CDT)
Event Details
GROUP THINK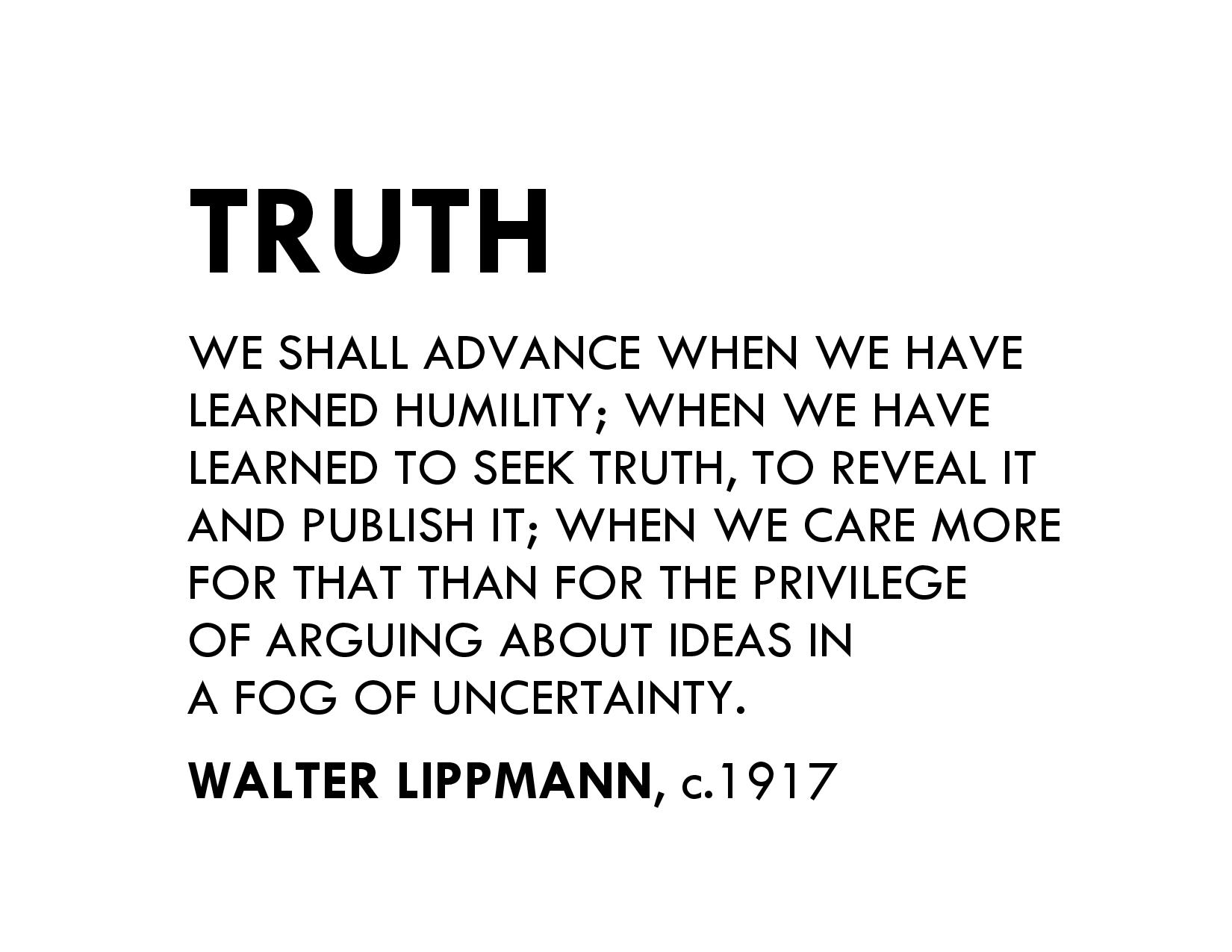 MONDAY, MAY 2, 2016 @ 5:15 PM
SONS OF NORWAY TROLL LOUNGE   722 2nd AVENUE N, FARGO
A public conversation about TRUTH with Davis Cope, associate professor, mathematics, NDSU, and organizer, Science, Religion, and Lunch Seminar, and Roselima D'Costã, retired high school principal in Jammu, J & K State, Delhi-6, and Orlim, Goa, and Presentation Sister for 51 years.
How do we recognize, relay, revise and react to the truth? How do we moderate what we disclose about our identities, our beliefs, our experiences or our opinions to maintain harmony at home or work or to protect ourselves or our status in public? Who gets to be honest? Does truth-telling require privilege and power? (How) does civil society depend on our collective instinct to calibrate honesty to an accepted standard of politeness? What's the cost of candor? How much comfort would we be willing to exchange for the sake of seeking and speaking truth? How do we identify and interact with relative v. universal truth?
Reserve your seat at the table here.
RSVP on Facebook.
A fast-paced format eliciting the insight, experience and curiosity of everyone
in the room and blurring the roles of speaker / audience –
20 MINUTES of conversation between two speakers followed by
20 MINUTES of Q&A and group conversation and
20 MINUTES of conversation at tables.
Questions? Contact info@groupthinkfargo.com
When & Where

Sons of Norway Troll Lounge
722 2nd Avenue North
Fargo, ND 58102


Monday, May 2, 2016 from 5:15 PM to 6:30 PM (CDT)
Add to my calendar
Organizer
A platform for public dialogue organized monthly by Cali Anicha, Anita Bender, Netha Cloeter, Alexandre Cyusa, Dean Eggermont, Smita Garg, Jeff Holth, Josh Hoper, Veronica Michael, Pasteur Mudende, Barry Nelson, Aaron Templin, Karis Thompson and Laura Zeiher.