Group Personal Training (2 or 4 Month Program)
Sales Have Ended
Ticket sales have ended
Thank you for your order! I can't wait to meet you at your consultation. You will receive an email within 2 weeks to book your consulation appointment. See you soon! Dana
Sales Have Ended
Ticket sales have ended
Thank you for your order! I can't wait to meet you at your consultation. You will receive an email within 2 weeks to book your consulation appointment. See you soon! Dana
Description
Introducing the only 8-week Ladies Group Personal Training of this kind in Doha, Qatar! All classes are in private studio environment, a transformational program for women only.
What You'll Get:
20 sessions (50 minutes)
Custom Fitness Plan
Custom Nutrition Plan
Free consultation/baseline assessment (30-40 minutes)
Bi-weekly measurement's (body fat, weight & measurements)
Whatsapp Access to Personal Trainer & Group Support
Classes are:
10AM-11AM Sundays, Tuesdays, and Thursday starting January 11
------
Cost-breakdown:
20 Sessions (2 months)
Eventbrite Registration ($10USD) + 3200QR (paid in cash at the consultation)
OR
40 Sessions (4 months)
Eventbrite Registration ($10USD) + 6000QR (paid in cash at the consultation)
.
What if you need to miss a class?
20 Session Package: You can miss 4 sessions over the 2 months
40 Session Package: You can miss 8 sessions over the 4 months
.
How to register:
Register on Eventbrite to reserve your spot before December 30!
You will receive an email with a link to book your free consultation (Saturday January 6, or Sunday January 7 @ Balance Diet Centre beside Zoom Arts & Design).
Don't leave this page without making one of the most important connections of your life. Email me at danahabayeb@gmail.com with any questions you have!
When we're not together you can follow me on Instagram @DANAISBANANAS for health-related tips and inspiration.
------
Client Feedback From 2017! So many have reached their goals :D I'm so proud!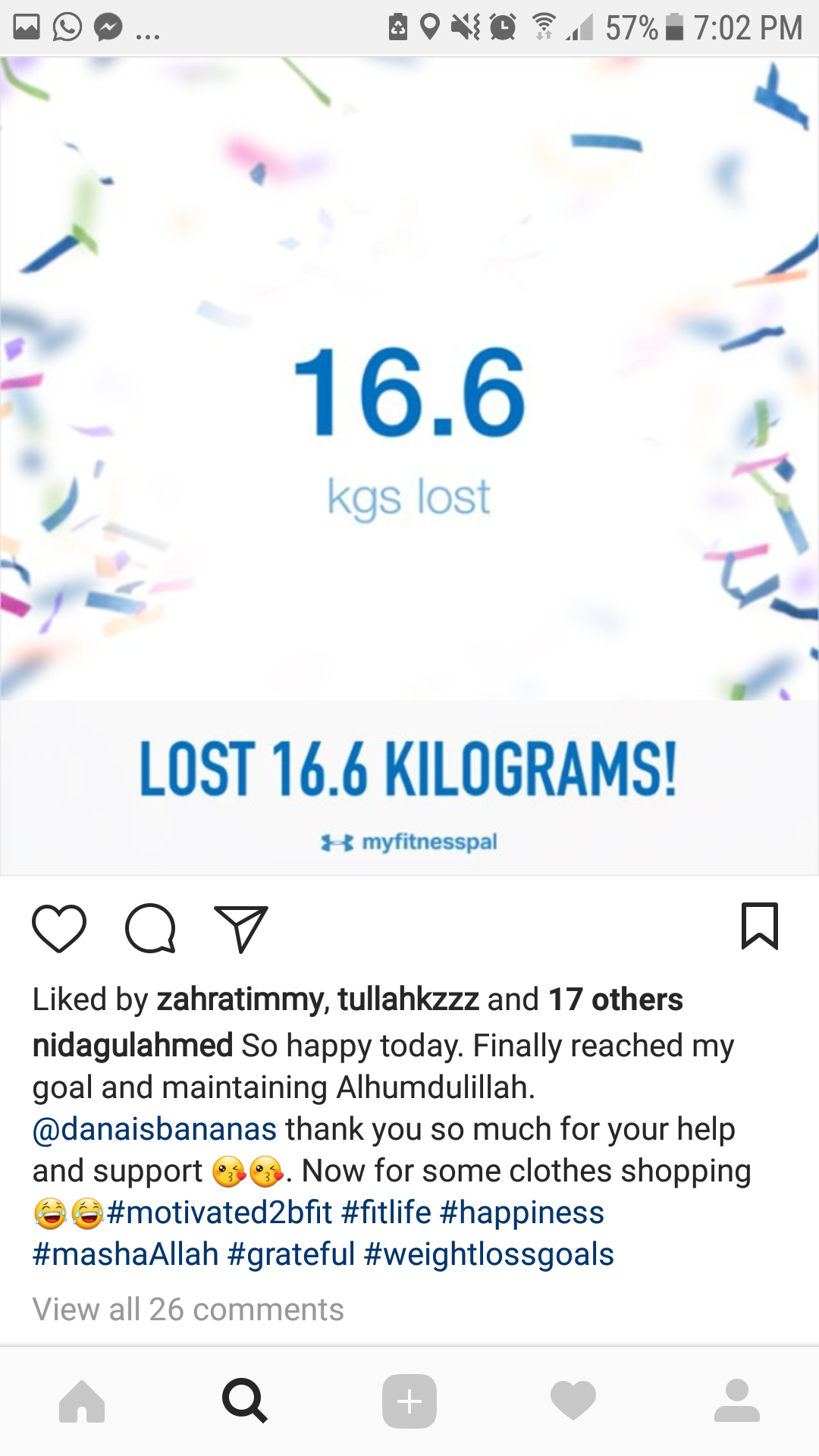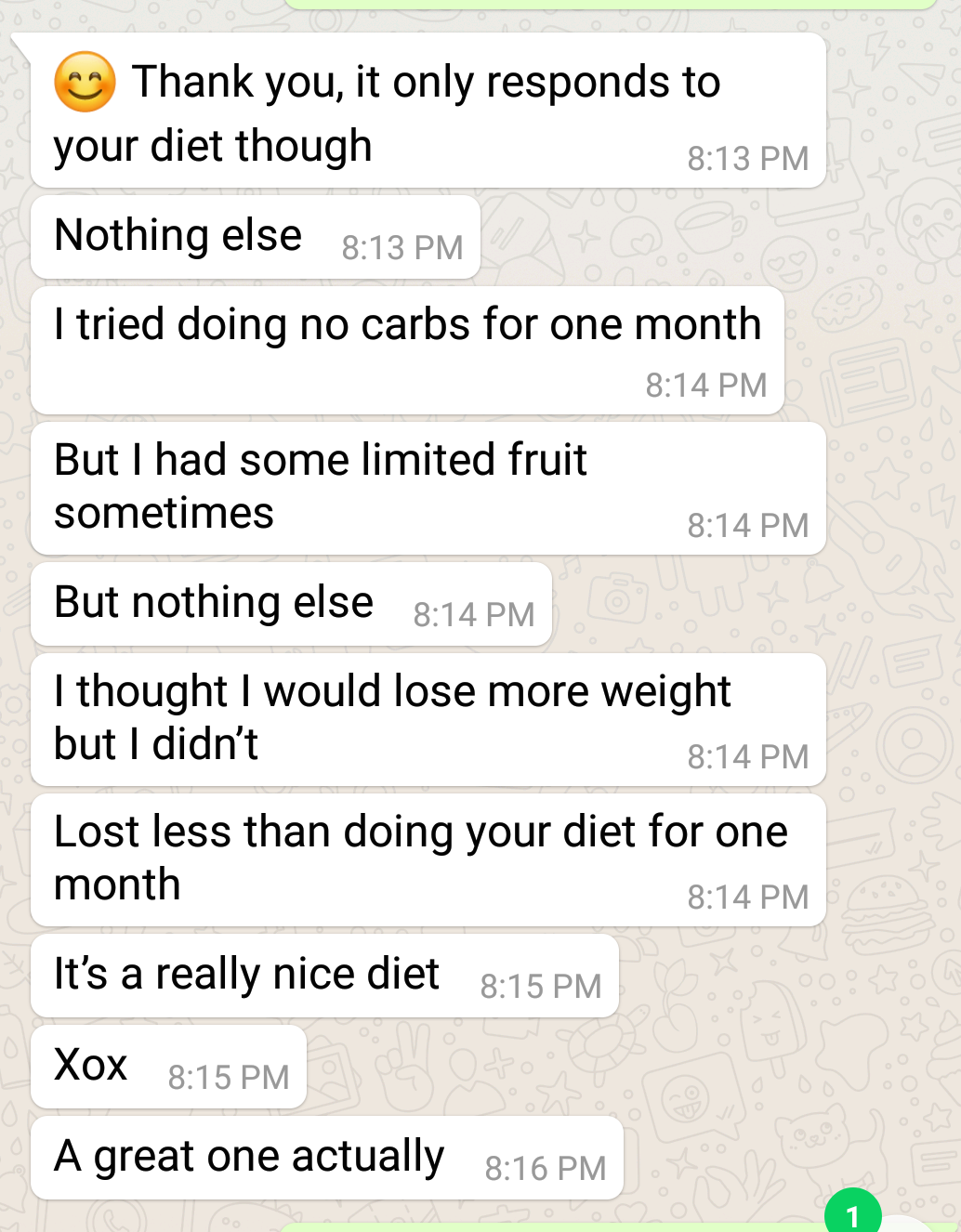 ------
FAQ
1. How much weight will I lose?
All the programs I create are for sustainable weight loss. This is not a fad diet or extreme program. This is a program to help you develop a new balanced lifestyle that will stay with you forever. During the 10 weeks, you can expect to lose 1-2lbs (0.5-1kg) per week, so up to 16lbs (8kg). Your results will depend heavily on how committed you are to the program!
All of my committed clients have had amazing results in one-on-one training, and so will you!
2. What if I have arthritis/am pregnant/have a herniated disc?

The fitness program will be tailor-made to suit your needs. Just email me with your specific issue and I will let you know if this Bootcamp is right for you [danahabayeb@gmail.com]. In most cases, I will be able to work around your needs and create a program that is safe for you! We all won't be doing the same workout!

3. Why 20 sessions?
I always recommend clients purchase 20 sessions because I believe this gives them enough time to develop a habit and see amazing results!

4. How much do the 20 sessions cost?

One-on-one sessions range from 275QR a session to 450QR, Group Personal Training is only 145QR/session. You would pay slightly less than that for Yoga or Zumba classes in Qatar - without a custom nutrition & fitness plan, and without biweekly measurements and personalized advice!

5. Why trust me with your health?
I hold an MSc in Public Health and Health Systems and a joint BSc in Health Sciences and Psychology from the University of Waterloo. In addition, I am an ACE certified personal trainer and certified nutritional consultant from Weill Cornell Medicine. I specialize in teaching clients how to lose fat through proper nutrition and fitness, and I focus on helping my clients understand the psychology and science behind fat loss so that they can achieve the results they want.

My unique background allows me to easily see the many facets that play into a healthy lifestyle, which means I am able to give you a comprehensive program that is truly unique to you. No cookie-cutter diet or workout plans! For every hour, there's another hour (or even 2 hours) of work behind the scenes.
----
My Philosophy
Shifting from a sedentary way of living to an active lifestyle is a huge challenge which is why my approach to fitness is to take one small step at a time to develop long-term habits. My job as a personal trainer is to put 100% of my expertise into helping you build lifelong habits, make smart goals, motivate you, hold you accountable, and reach the weight that is right for you! This journey is a long one but I promise to put all my effort into making it a fun one as well.