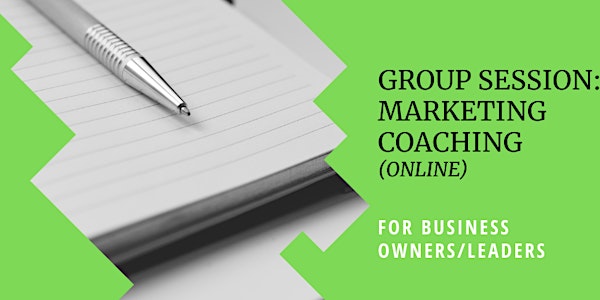 Group - Marketing Coaching Sessions (Online)
Group Marketing Coaching Sessions for business owners and leaders. Session will help you develop an effective strategy for your business.
About this event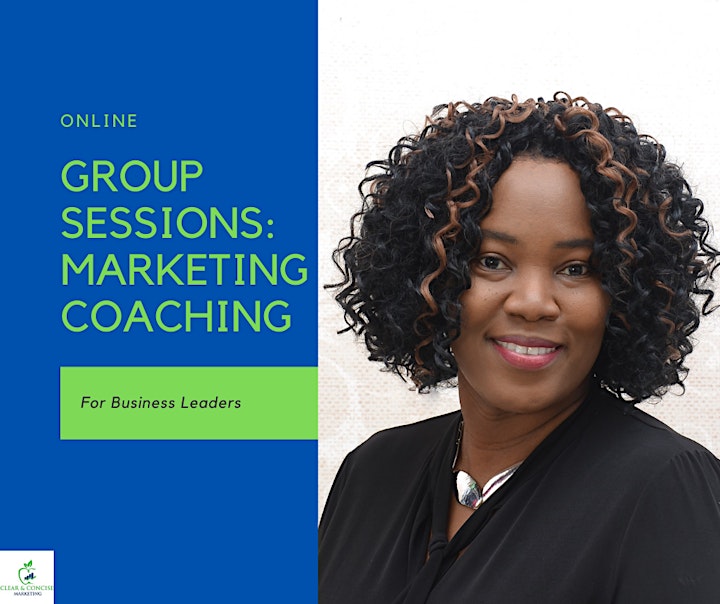 You are laser-focused on your dream and vision. You know your products/services and the benefits they offer consumers. However, business owners/leaders often struggle to market effectively to their customers. It's time to focus on your strengths and outsource your weaknesses! By now, you have a good idea if your strategic plan is effectively increasing your results. If you are not sure, can't measure, not satisfied, or just want to ramp up your results, these online sessions are for you.
During our coaching sessions for the month of January one focal point will be identifying social media activities for business growth. The ever-changing digital landscape is an important element for business success so we will discuss this at each session.
Group Marketing Coaching Sessions will allow you to:
Take action in your business that will lead to growth
Gain tips on how to overcome your marketing challenges
Learn from an experienced marketer (20+ years)
Realize that you are not alone
Register today for the session that works best for you.
The event link will be emailed to you prior to the event.
See you online!
----If you desire one-on-one coaching online, CLICK HERE for details.
_____
Coach: Antonella Smith is the CEO and Marketing Strategist/Coach of Clear and Concise Marketing LLC. Her consulting company exists to provide businesses with effective marketing solutions to help them turn their business pains into business success. They are a results-driven strategic partner.
_____
Terms of Participation Agreement: By registering for this event, you also consent to receive email communication from Clear and Concise Marketing LLC about events and updates that may interest you.
Let's grow and scale your business. Click HERE for details about one-on-one coaching online.