Description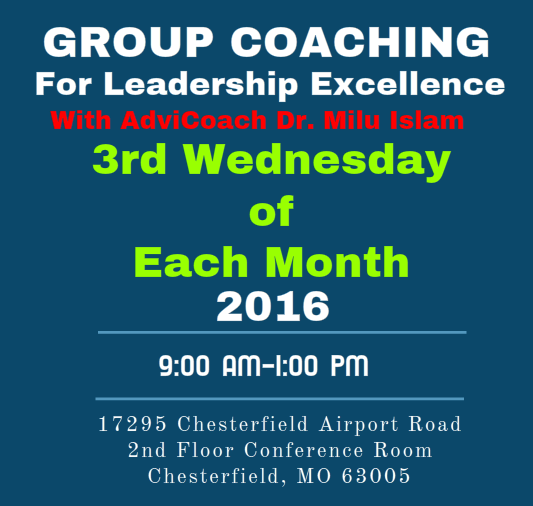 Group Coaching for Leadership Excellence is a 12-month leadership development Program*. This program is designed to develop leaders into superior performers to not only achieve but also to exceed their personal and professional goals.
By completing all 12 workshops our participants will gain:
Enriched Personal Image
Improved Communication
Heightened Self-Confidence
Personal Happiness and Success
Priority Setting
Enhanced Life Balance
Reduced Stress and Anxieties
Goal Identification
Effective Time Management
Superior Relationship management
Mastering Difficult Conversations
Appreciated Personal Accountability
* Group coaching investment is per month and requires a minimum 6-month commitment to sign up. All dates are subject to change, cancellation, or addition.