Description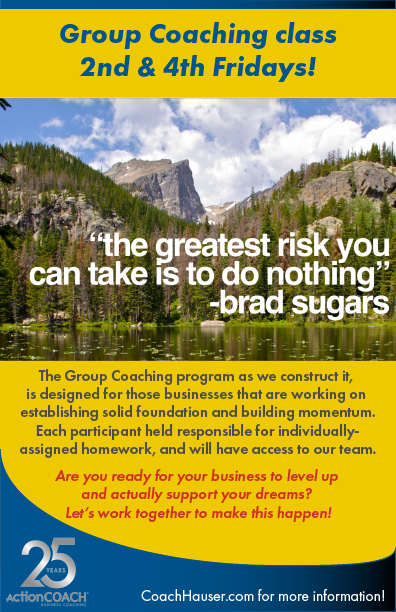 The education will meet you where you are and challenge you specifically to implement learnings through accountability. Each participant is held accountable for individually-assigned homework, and will have access to our coaching team. Sessions are held the 2nd and 4th Friday of the month from 8:30am-10:30am, and the enrollment is $525 per month. This class is planned for in-person and live classroom setting, although we can structure participation via web as necessary. Each business can have 2 participants in attendance each session. At most we would plan to have 5 businesses in the class to ensure quality of engagement. We will all sign non-disclosure agreements to protect' privacy and intellectual property.
The first session will happen on Friday January 11. You can join at any point as this is an ongoing program that is tailored to group needs and dynamics. Each session will include call to action for revenue generating activity in addition to learnings based on the 25-year strong ActionCOACH process guiding business to growth and freedom.
By choosing a 'free ticket' for this program, you will be providing information by which we can reach out and discuss details and any questions.
Let's work together to level up your business this year! Make 2019 your best year ever!!