(Group 2) 2018 Magic of Alaska Nature Photography Tour & Workshop + Optiona...
Description

Are you ready for a magical Alaskan photography experience at the height of the Summer Solstice?

---
Magic of Alaska Photography Workshop & Tour

See full details at the bottom of this page.
Dates:
Magic of Alaska Workshop & Tour: June 16-22, 2018


(7 days / 6 nights)

Optional Add-On: Bear Extravaganza: June 22-25, 2018
(3 days/3 nights)

Rates (US Dollars): Magic of Alaska Only
• Single room (1 person/room): $4995.00*
• Shared room (2 people/room): $4750.00/person*

Rates (Us Dollars): Bear Extravaganza Add-On
• Shared Lodging only: $2295/person
(includes sea plane & ground transportation, meals, lodging and instruction)

* Rates include $500 non-refundable deposit, plus all meals, lodging, scheduled excursions and transportation originating in Anchorage, Alaska from 9:00am on Day 1 to 6:00pm on Day 7.
A non-refundable deposit of $500 holds your reservation for Magic of Alaska. A $1000 non-refundable deposit holds your reservation for the optional Bear Extravaganza Tour.
First 50% of total cost due November 1, 2017 and remaining 50% due March 1, 2018.
Airfare to/from Anchorage, AK and your point of origination not included.
Six total seats available per week:
--Shared Room (1 available) = 1 private room for 2 registrants (1 queen bed, 1 single bed)
--Private Rooms (4 available) = 1 private room per 1 registrant (4 available, each with single bed)
Bears and More Bears Extension only available to registrants for Magic of Alaska Workshop and Tour.
---
SPECIAL - Tour Extension: Bears and More Bears!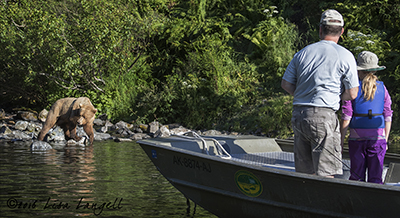 Dates: June 23-25, 2017 (3 days, 3 nights)
Rate: (US Dollars): $2295/person*
(*Rate includes lodging the evening of June 22 in Sterling, AK for departure to lodge on June 23, bush-plane airfare to/from bear-viewing lodge, meals and instruction).
Very limited number of seats available. First-come, first-serve basis.
Incredible opportunity and huge savings: Langell Photography has worked to secure a truly special discounted rate for 3 days and 3 nights of photography that includes prime bear-viewing! You'll stay an extra night at our beautiful lodge on the Kenai River and then travel by sea plane to Lake Clark National Park and viscinity, where you'll be in stunning bear country!

You'll stay two nights in a well-equiped lodge that offers nearly round-the-clock bear photography opportunities. Your three nights of shared lodging, meals, sea-plane airfare, plus photography instruction and transportation by buggies to the various bear viewing areas is all-inclusive for only $2295/person.
In comparison, most one-day trips to Lake Clark and other bear viewing areas typically run about $1200/person per day--totalling $3600 for 3 days-- do not include lodging, and will only give you about 5-8 hours of total bear viewing per day. Langell Photography offers three days of bear viewing, plus lodging, airefare, and instruction for a fraction of the cost.
Extend your Alaskan excursion and heighten your photo opportunities by spending three days and two nights in a very special location with a high concentration of brown bears!
You will fly round trip via bush plane from our base in Alaska to the beautiful lodge on Lake Clark National Park. Our lodge is tucked away in one of the most beautiful corners of Alaska; with some of the best coastal brown bear viewing in the world. The lodge & cabins are on some of the only private property on the north side of the bay surrounded by Lake Clark National Park. The lodge is located just south of Mt.Illiamna in Chinitna Bay. Chinitna Bay is known to have world class bear viewing that you get the pleasure of viewing the wildlife in their natural habitat. This is real Alaska. Unlike many other known well-known bear-viewing locations, here you will have NO lines, NO timed platforms, NO large crowds, and plenty of opportunities for diverse bear viewing scenarios.
You will be transported to/from the lodge by 4WD small busses to the various locations on the property that are excellent for bear-viewing and photography. This helps avoid lengthy hikes, helps you carry gear more easily, and leaves more time for photography!
Our small group will lodge in a modernized cabin with shared lodging, plus our own restroom and shower. Tasty meals, snacks and beverages are thoughtfully prepared by the resident chef on-site.
Seating is very limited. Book early to guarantee your spot.
---
About the 9th Annual Magic of Alaska Workshop & Tour


Join award-winning, professional photographer, Lisa Langell, plus a second photography instructor for a 1:3 instructional ratio on a very customized, boutique-style nature photography adventure! This is a part-workshop, part-tour experience where you will receive plenty of instruction customized to your own needs, plus ample time to shoot independently and/or with feedback as needed.
This event is intentionally kept small and intimate—you are one of only six (6) participants on an incredible journey through some of Alaska's most stunning scenery and wildlife habitats along the Kenai Peninsula and Gulf of Alaska. Our activities are designed to avoid crowded shooting locations, increase wildlife sightings, and maximize photographic opportunities.

Your leader and primary guide, Lisa Langell: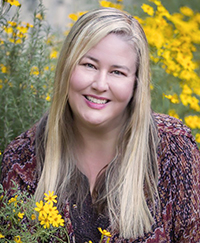 Lisa is known not only for her emotionally evocative wildlife images, but for her friendly, supportive, upbeat, and down-to-earth approach to helping you learn to take your wildlife photography to the next level.

---
Your level of skill: Hobbyists through to advanced photographers welcome!

With two dedicated instructors per six participants, this workshop and tour experience offers one of the highest instructor-to-student ratios (1:3) of any workshop in Alaska. We cater to everyone from the hobbyist who wants to learn more through to the advanced photographer who may occasionally want to augment skills, but mostly wants to be shown the best locations for photography in the Alaskan Kenai Peninsula.

This part-workshop / part-tour event will provide you with periodic tips and instruction along with plenty of time for you to photograph between an estimated 70-90+ species of birds, mammals and marine life against a backdrop of mountains, volcanos, spruce forests, glaciers, rivers, lakes, fjords and ocean vistas. You will travel by boat, vehicle, and float-plane to take you to these magical places, all while receiving the support of two photography instructors and various local guides to enrich your experience.
---
What about physical fitness?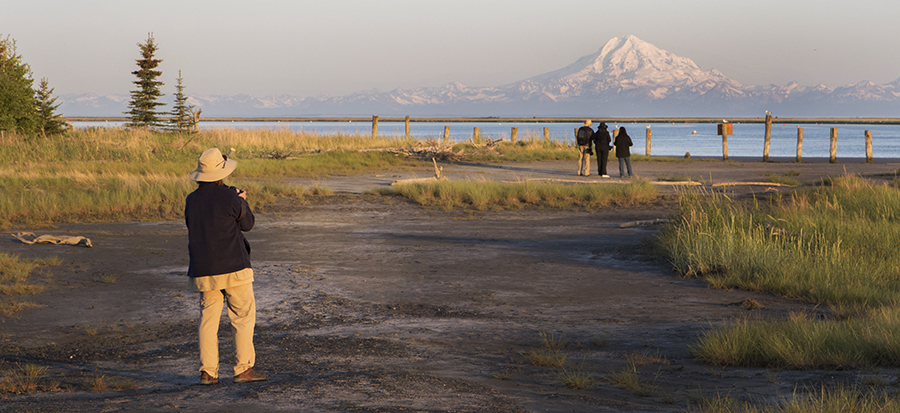 This workshop is rated as "easy" with regard to phyical difficulty and exertion. It is ideal for people with a variety of physical fitness levels. Moderate walking (approximately 1/10 to 1/2 mile at a time in most cases) and the ability to get in and out of vehicles (e.g., small boat, small plane, SUV) is primarily all that is required. We have had people between the ages of 30-75+ participate successfully on this workshop. As your meals are deliciously homemade by our lodge hosts, we are able to reasonably accommodate most dietary restrictions due to food allergies/sensitivities, etc.

---
What is the Learning Culture?
You are in good, kind-hearted, learning-oriented hands! This workshop features a culture of warm, supportive instruction provided in a fair, humble, non-condescending atmosphere. Lisa Langell and her assistant both place strong importance upon maintaining an atmosphere of positivity, fairness, and humility, regardless of your skills, knowledge or background.
Alaska is a special place and everyone deserves to have a positive experience here. We encourage participants to leave ego at the door, "let your hair down," and be open to joining and facilitating a non-threatening environment for learning, collaboration, kindess, empathy, and fun.