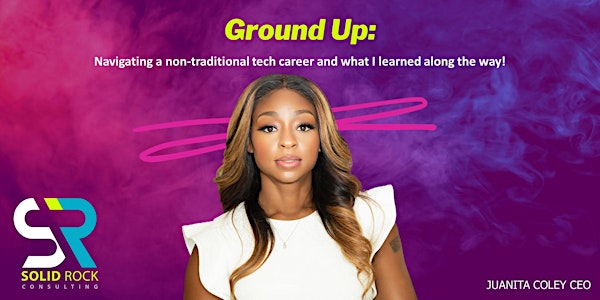 GroundUp: Navigating a non traditional tech career webinar: October Meet Up
Navigating a Non Traditional Tech Career and How You Can Too!
About this event
During this webinar Juanita will share her story of how she went from teen mom to tech maven. You will leave this webinar with actionable steps on how you can transition into a tech career with little to no formal technical training.