Event Information
Location
969 San Antonio Rd
969 San Antonio Road
Petaluma, CA 94952
Description
WHAT: Cow share pick-up day! Come walk and talk with your rancher, and see the land where your animals were raised (though they aren't there now as they are in the freezer:) Learn about our unique style of rangeland management, enjoy some lunch, and head home with your very own share of beef! We are excited to share the land and beef with you :)
WHERE: 969 San Antonio is actually off of San Antonio road down a side ranch road. Once your turn on the concrete bridge towards 969 San Antonio drive slow. Stay to the right following the signs to Cayetana Ranch. Eventually you will come to a barn where the parking starts and so does the fun. See the map below.​
SPECIAL NOTE*** If you RSVP but cannot attend it is essential you communicate with us via confirmed phone call before July 15th. It costs us an extra $500 to hold your meat for an additional day, due to our storage facility being closed on Sunday and the high expense of the freezer truck rental. We appreciate your logistical support and consideration!
From 10am-3pm at Cayetana Ranch (Map below). Ranch tours at 11am.

Ranch lunch (Grounded Grassfed burgers and sides, provided) at 12:30.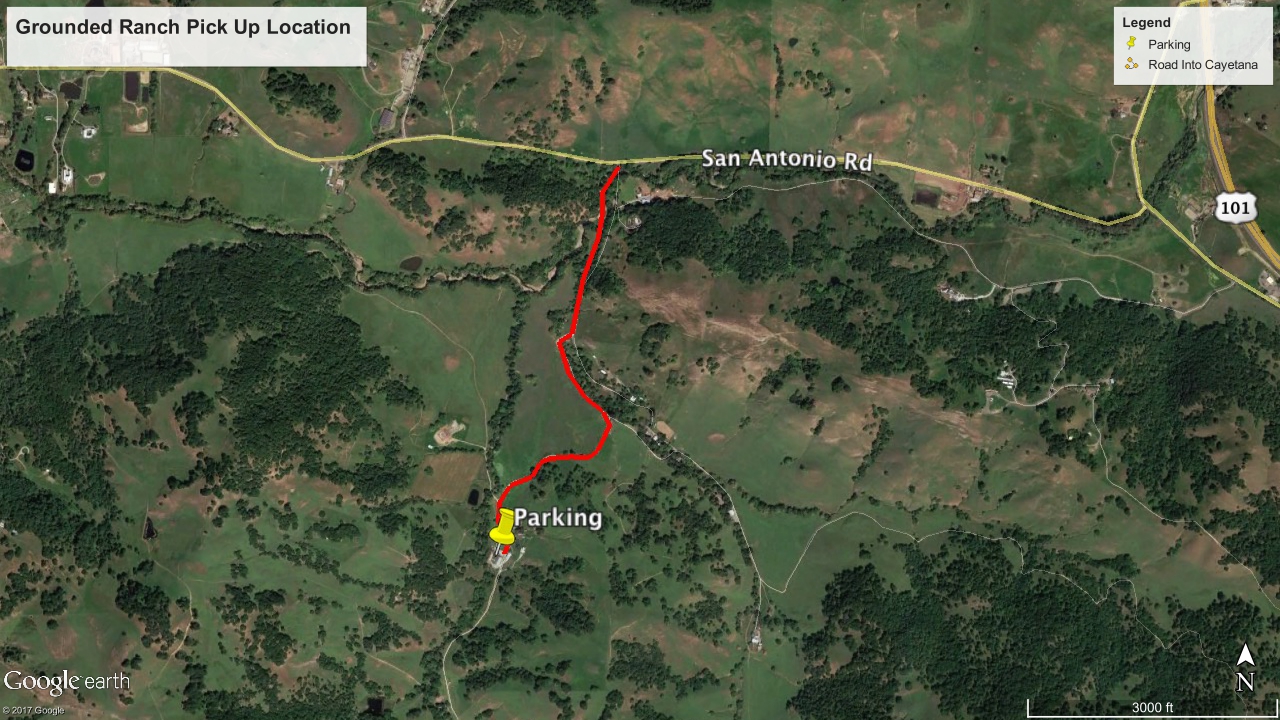 Date and Time
Location
969 San Antonio Rd
969 San Antonio Road
Petaluma, CA 94952