Description
Hosted by Chris Lambert & the Life Remodeled Grosse Pointe Committee
Cocktails, Strolling Hors d'Oeuveres and Dessert
Presentation: 8:00pm–8:45pm

To purchase a ticket by check, please make checks payable to Life Remodeled and include a note in the 'memo' section of your check and mail checks to:
ATTN: Grosse Pointe Stands with Detroit
Life Remodeled
PO Box 28508
Detroit, MI 48228
*Please make any checks payable to Life Remodeled*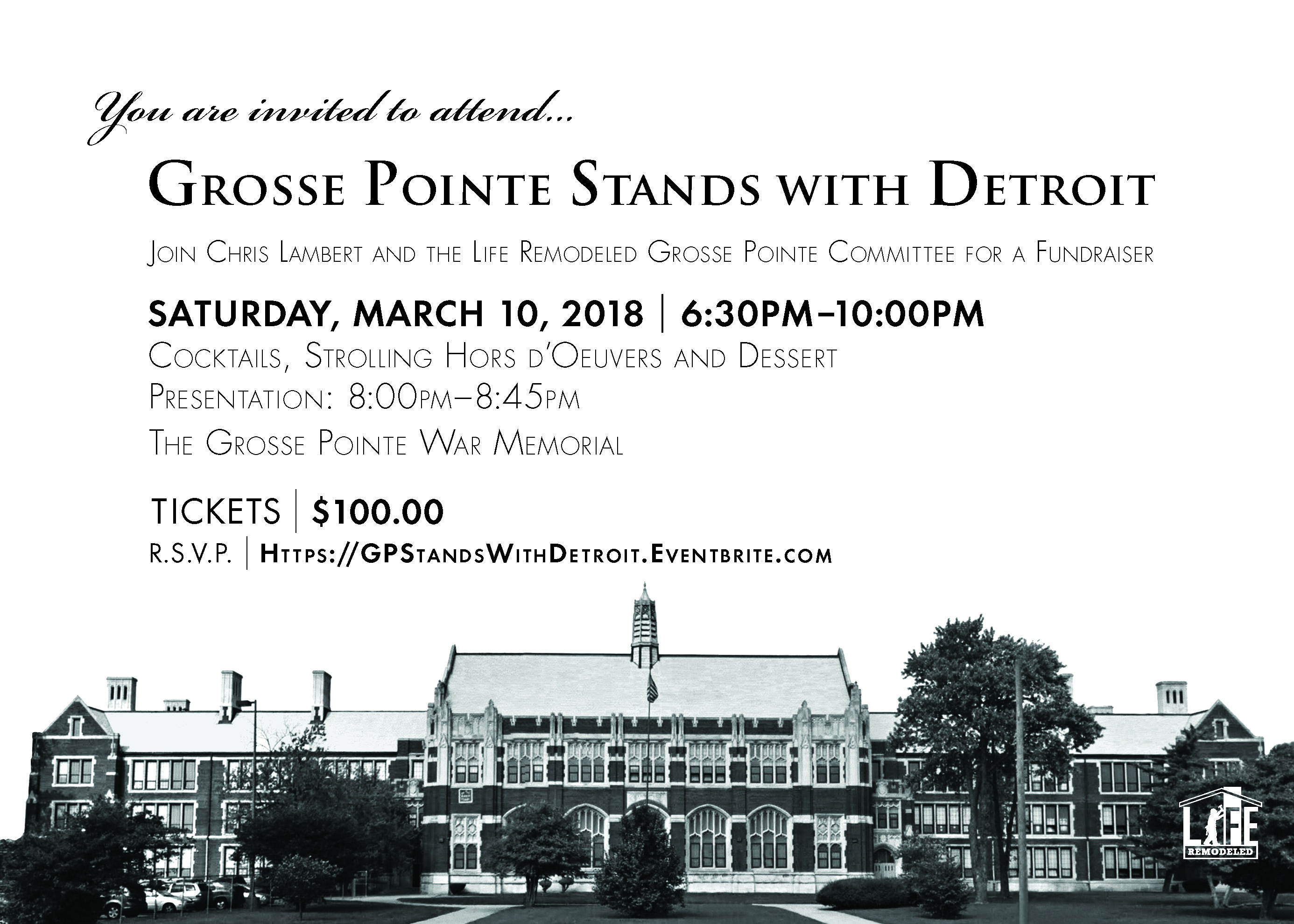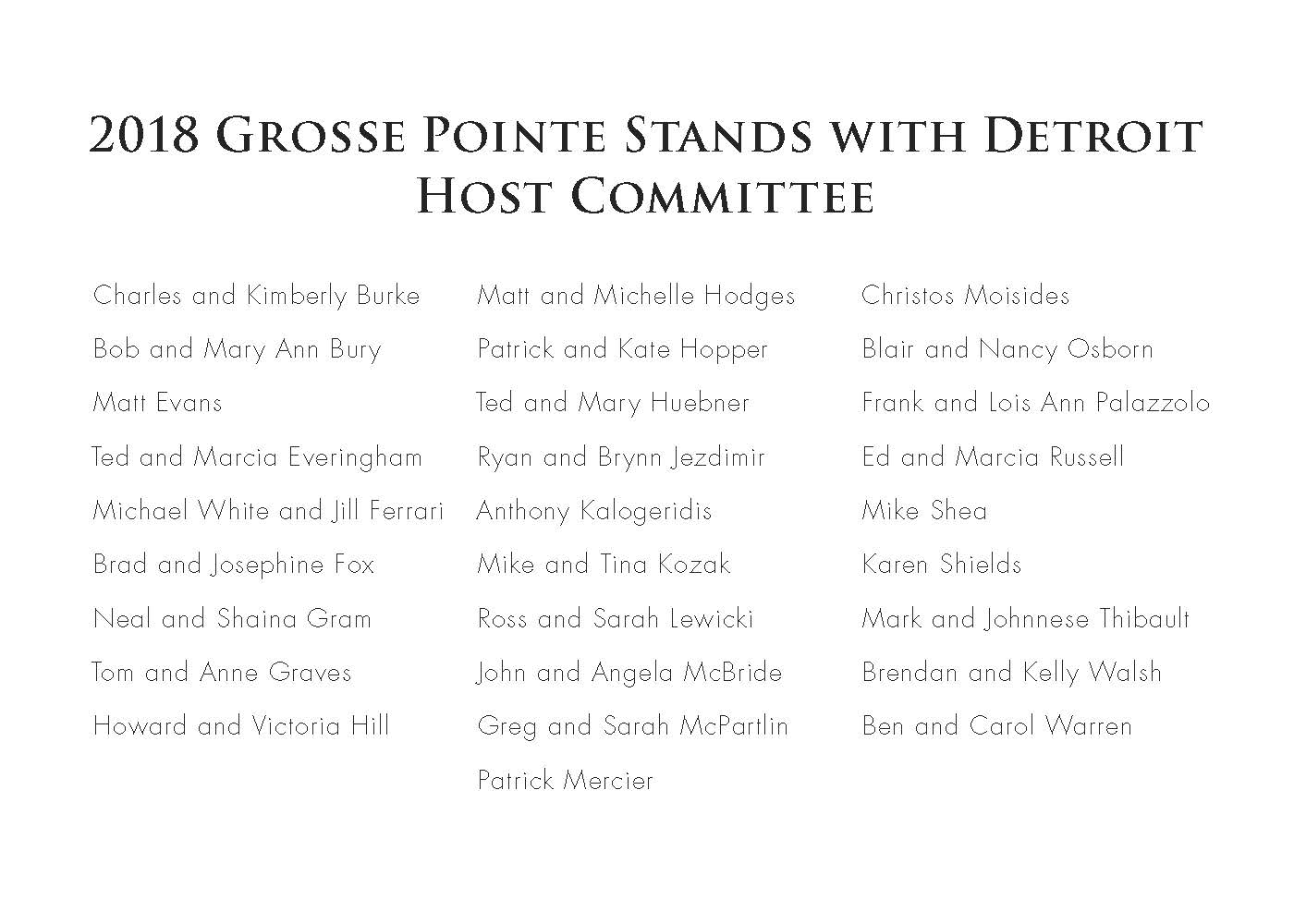 For Questions or Comments contact:
Kelly Cleaver
Kelly@LifeRemodeled.com
586-218-9792
About Life Remodeled
Life Remodeled, a Detroit-based nonprofit organization, exists to bridge people across divides in order to help transform each other's lives – investing approximately $5 million in cash, labor and materials into one Detroit neighborhood each year. Projects are determined by the community's needs and vision. Life Remodeled partners assist in three areas: Remodeling a community asset, repairing owner-occupied homes, and mobilizing 10,000 volunteers to beautify 300 city blocks in six days. Every phase is about people transformation, those served and those who are serving.

To learn more visit: http://liferemodeled.com/