Description
"When the best local artists & DJs get together something scary good happens..."
Plural Music is excited to come home to Stockton for our signature Halloween party, Groovesome Getdown! Join us Friday, October 27th for open format Dj sets and live music acts. We'll be featuring two stages, food trucks, and a full bar for those 21+.


Address: The Sycamore, 630 E Weber Ave, Stockton, CA 95202
Be on the lookout as we announce even more additions to the lineup!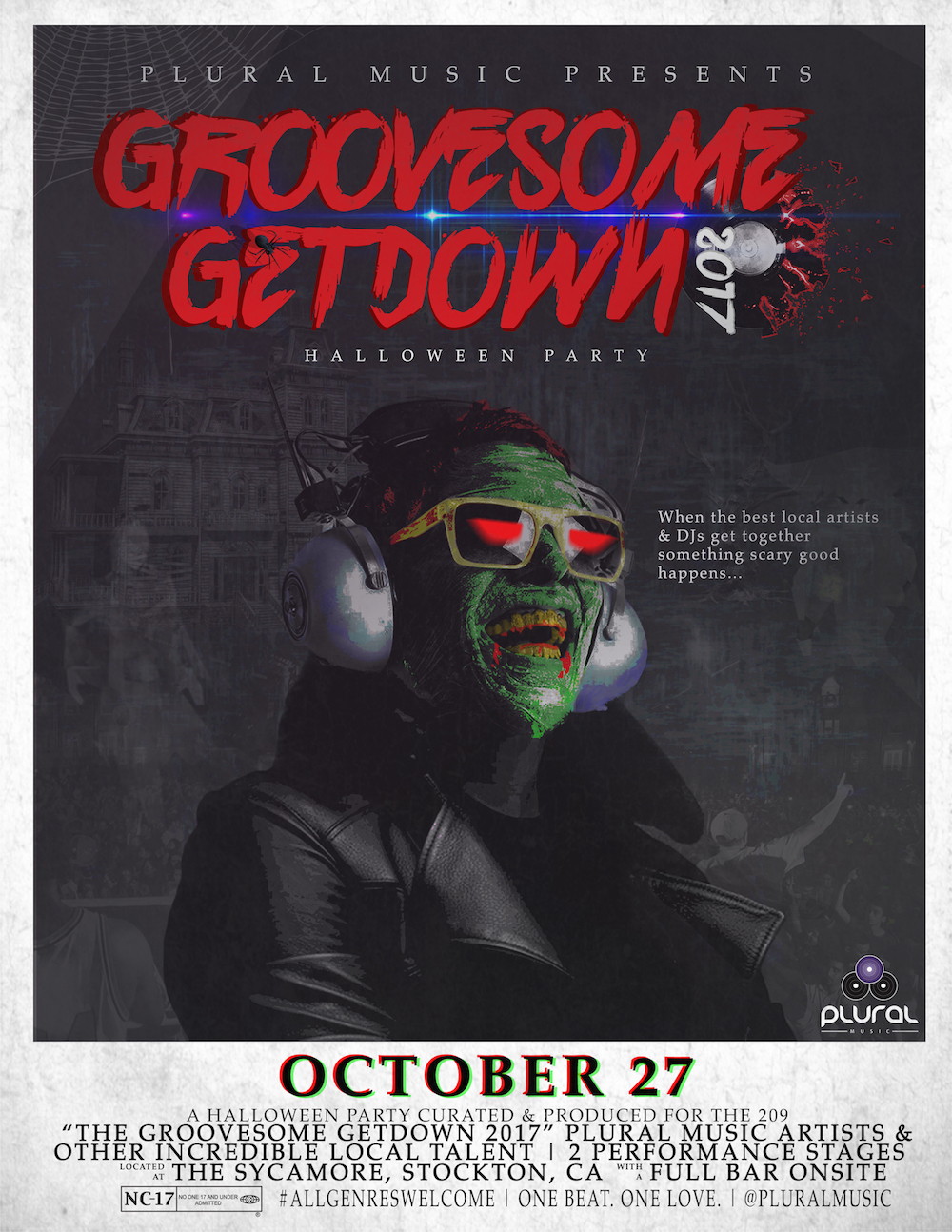 ~ Follow Plural Music online! ~
www.pluralmusic.com
Twitter: bit.ly/PluralTwitter
Instagram: bit.ly/PluralInsta
SoundCloud: http://bit.ly/PluralMusicSC
Snapchat: pluralmusic
YouTube: http://bit.ly/PluraMusicTV