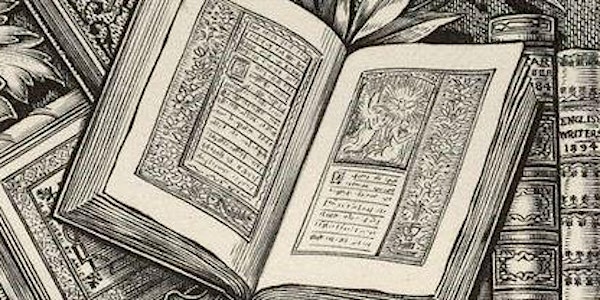 Grolier Club Virtual Lecture on Madam C. J. Walker
A'Lelia Bundles will speak on "The Libraries of Madam C. J. Walker and A'Lelia Walker"
About this event
Acclaimed journalist A'Lelia Bundles is the great-great-granddaughter and biographer of Madam C. J. Walker, America's first self-made female millionaire. Bundles will discuss the libraries of five generations of her family as well as biographies and histories she has used in her research for books about Walker and Walker's daughter, A'Lelia Walker, a central figure of the Harlem Renaissance. Ms. Bundles's Madam Walker Family Archives is the largest private collection of Walker ephemera. The holdings include books from Madam Walker's Villa Lewaro mansion in Irvington, NY, as well as autographed first editions from Langston Hughes and Countee Cullen and limited editions by Paul Laurence Dunbar, Oscar Wilde and Jean Toomer. Parts of the collection filled the Paul Frankl-designed bookshelf at A'Lelia Walker's Harlem Renaissance salon, The Dark Tower.
Bundles has assembled more than 100 books that mention her Walker relatives, whose lives have interested historians, poets, biographers, novelists and playwrights including Carl Van Vechten, George Schuyler, Zora Neale Hurston, Wallace Thurman and George C. Wolfe. (Bundles carries on the family tradition of giving books to newborns, to jumpstart their libraries.) Heirlooms in print also include early issues of Essence magazine and trigonometry and Greek texts used by Bundles's great-grandfather, Marion R. Perry, Sr. in the 1880s.
Bundles is the author of, among other books, On Her Own Ground: The Life and Times of Madam C. J. Walker (a 2001 New York Times Notable Book) and the nonfiction inspiration for "Self Made," the fictionalized 2020 Netflix series starring Octavia Spencer. In 2022, Scribner will publish Bundles's The Joy Goddess of Harlem: A'Lelia Walker and the Harlem Renaissance.
This will be a live online event, via Zoom, and all attendees will receive an email with the Zoom link the day of the event. If you've not received a link by noon Eastern time, please check your spam folder.
For those unable to join us for the session, the lecture will be recorded and made available a few weeks after the event on the Grolier Club's Vimeo page: https://vimeo.com/user4535612.