Event Information
Refund policy
Refunds up to 7 days before event
Eventbrite's fee is nonrefundable.
Grit League's Kid's Obstacle Races for 2021! Plus new for this year, Grit League's "Trail Series" for Adults and Older Kids!
About this event
For 2021 we will be holding 9 races in Idaho Falls, plus our awesome MUD RUN! This year we are adding a new park, Ryder Park (right on Sunnyside Road with the fishing pond). You can sign up for 1, 3, 6, or 9 races and get a free entry into the Mud Run!
In addition, for 2021, we are introducing our "Trail Series" races. These are longer courses, but without the obstacles and are for adults and older kids (12+ recommended).
We'll have cool awards that can be earned by either our Grit League Obstacle Racers or our Grit League Trail Racers!
You can see our most recent Newsletters at www.gritleague.com/newsletters.
SCHEDULE
May 12 (Freeman Park-Hills) (PAST)
May 19 (Ryder Park) (PAST)
May 26 (Sandy Downs) (PAST)
June 16 (Tautphaus Park)
June 23 (Ryder Park)
June 30 (Sandy Downs)
July 7 (Freeman Park-Creek)
July 14 (Ryder Park)
July 21 (Tautphaus Park)
AUGUST 14 MUD RUN (Register separately)
COST:
SINGLE RACE: $15
3 RACE PACK: $45
6 RACE PACK: $75
9 RACE PACK: $100 (only available until May 29).
TRAIL SERIES (RUN FOR FUN): FREE
TRAIL SERIES (RACES + SWAG and AWARDS): $45
RACE AND TRAINING TIMES
7:00 AM Trail Series Only
8:00 AM Open Sr. + Trail
9:00 AM Open + Trail
10:00 AM Open Jr. +Trail
DIVISON INFORMATION
Obstacle Courses will be approximately 400 yards long, with 5-10 obstacles. Courses will be different in terrain, difficulty, obstacles, etc. each week. Parks used will be Freeman Park, Tautphaus Park, Sandy Downs Park and Ryder Park in Idaho Falls. Obstacles include Walls, Monkey Bars (and monkey bar like obstacles), Tires, Cargo Nets, Crawls, Carries, etc. Kids will do a 15 minute warm-up/walk through and then have approximately 30 minutes to run as many laps as they can.
Trail Courses will be 1 mile long with only natural obstacles. Participants will have 45 minutes to complete as many laps as possible. The Trail series is for adults and kids 12 years old or older. Courses may include actual trails, grass, dirt, pathways, etc, and may also include some road crossings depending on the park.
Each week we will send out a Newsletter with a challenge that can be completed at home to earn a special Grit League Wristband. Newsletters will also have information about upcoming events, maps for upcoming races, and any other information we need to get to you.
Kids of all abilities are welcome to participate in our obstacle races. Adults and older kids of all abilities are welcome to participate in our trail races. We are happy to make accommodations for any kids that have special needs to allow them to participate at a level their abilities will allow. For Open divisions, and especially Open Junior Divisions, parents are allowed to accompany the participants through the course. Just remember to keep it positive and fun.
AWARDS INFORMATION
We miss having competitive divisions, so for 2021 we are implementing a new Awards program!!!
For attempting your first race (obstacle or trail) you will receive an "Explorer" award.
For each lap you complete you will get a point toward our other awards:
16 points="Adventurer"
32 points="Ultra"
40 points= "Beast Mode"
We will be implementing the following social distancing protocols for 2020: 
Races will start in waves to allow for kids to be spaced 6' apart. The race timer will not start until the last group beings. 

Warm Up laps will be divided into smaller groups. 

Participants will be instructed to wait 6' back at obstacles (like spear throws). 

Parents and spectators are asked not to congregate at the Start/Finish line, but to disperse through the course or wait in cars.  (Or better yet, join our trail series and get in some exercise while you wait)

Anyone who is sick, or has traveled to a high risk area, or has been exposed to COVID-19 within the previous 14 days should stay home. Refunds will be given for races missed due to such circumstances, upon request. 

High risk individuals should not participate or come as spectators. 

We will also consider implementing other protocols which are reasonable and will increase the safety of our participants.
Volunteers are always needed and wanted. If you want to Volunteer, send us an email to gritleague@gmail.com. Volunteers get a free registration and a volunteer shirt.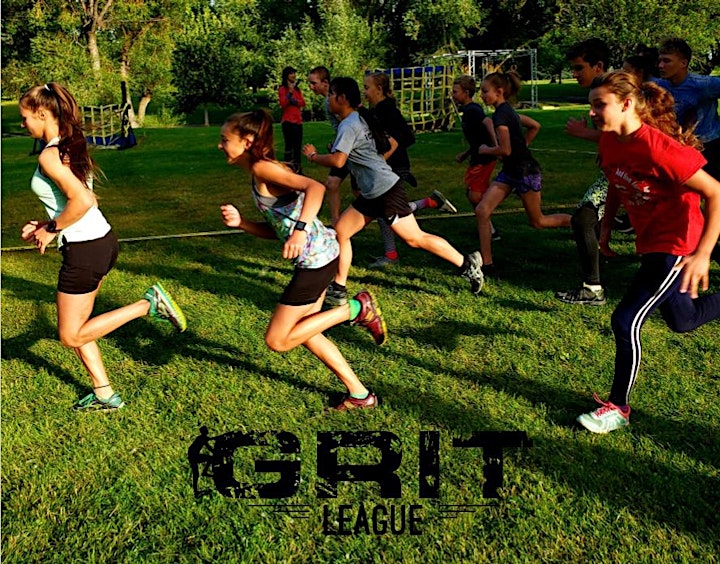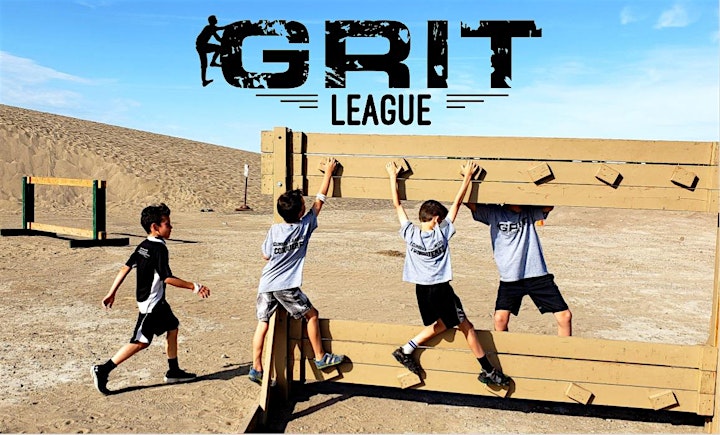 Location
Refund policy
Refunds up to 7 days before event
Eventbrite's fee is nonrefundable.
Organizer of Grit League Idaho Falls 2021 Summer