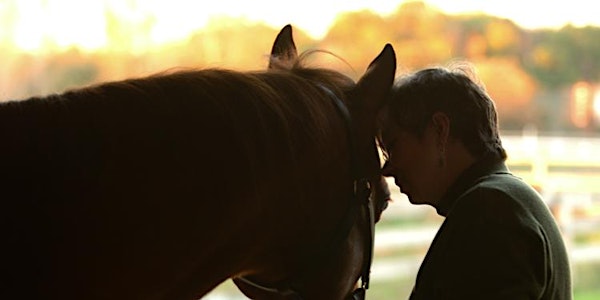 Grieving the Loss of Your Pet During the Holidays - A KarmaSue workshop
A special KarmaSue grief counseling workshop with guest facilitator, Janet Roper.
About this event
Please join KarmaSue for its final counseling workshop of 2020. This workshop is specifically designed for those grieving the loss of their companion animals. We will be joined by our wonderful facilitator, Janet Roper, and participate in a community activity creating something special in honor of your human-animal connection, all in the comfort of your own home.
Janet has graciously offered to provide attendees with their own 1:1 pet grief session to be held the week prior to this workshop. KarmaSue is honored to pay for the first three people that schedule a session with Janet. All other participants may still schedule a session with Janet and pay the special discounted rate of $85 that is just for KarmaSue workshop attendees. Upon registration, please be sure to note that you would like a session with Janet; you will then receive a scheduling link.
As a gift to you, Janet will also include her special e-book, "Grieving During the Holidays: Helping You Cope with Pet Grief During the Holiday Season."
We hope you can join us for this very special workshop on December 5th via Zoom.
KarmaSue's mission is to provide education, counseling, and financial support to Coloradan families that have companion animals living with cancer in an effort to honor the human-animal connection.
About our facilitator: Animist, elder and communicator Janet Roper focuses on helping you become a better human to the animals. Through her individual mentoring program, communication sessions, teaching platform, and open webinars, Janet uses her years of experience and expertise to give you the necessary framework and skills to move your relationship with the animals from where it is now to a deeper, more connected and aligned place — one you have always dreamed about.
Janet has been the host of podcasts about animal communication and right relationship with the animals, as well as co-hosted a podcast on animism. You can read her many articles and learn more about Janet at janetroper.com. You can also sign up for her e-newsletter here.
Currently she lives in Montana and is cheerfully owned and managed by one cat, Raven, one dog, Max, numerous houseplants and a slew of Angel Animals.