Description
Grieving For A Change, an action-oriented grieving ceremony facilitated by Rob Miller, unites us in shared sorrow over the world's current events and to express personal loss, help purge our pent up emotions, and support the establishment of practical steps to be the change we wish to see in the world.
Join the community to express the many faces of loss, feel greater clarity and aliveness, and take action for a healthier world.
WHY A GRIEVING CEREMONY?

There is so much to grieve! National and global crises, mass shootings, death, loss, isolation, environmental devastation, racism, sexism, anxiety-producing presidential pronouncements…all of these and more affect us physically, emotionally, mentally, and spiritually. Places to be listened to deeply and compassionately are uncommon. Places to express the visceral sensations of grief in a safe, well-held communal context are even more rare.

WHAT IS THE CEREMONY?

The grief ceremonies we offer at Cascadia Quest are contemporary, bio-regionally appropriate grieving spaces. They are based on traditional patterns of ceremonial grieving. Though a unique creation, they are strongly influenced by the teachings of Sobonfu Somé, a pioneer in bringing African healing ritual to the Western World.
These ceremonies allow for the safe, healthy expression and releasing of grief. There will be an opportunity to speak about your grief in small groups, hear others' stories in a large group, and for the visceral expression of the many facets of sorrow in a ceremony that includes drumming and singing. Expect to let go and dive deep into your emotional landscape.
After the ceremony, people report feelings of ease, lightness, relief, and empowerment. We will have time to decompress, speak to our experience, and to brainstorm and bolster each others' action steps to instigate a change.
We hope you'll join us.

PREPARATION

Take time to reflect or journal on your grief story-- those pains, losses, or changes from past, present, or future-- to prepare for the ceremony·

Arrive 10-20 minutes early so there is ample time to check in, settle, meet people, etc.

The event starts at 10 a.m. and will be complete by 6 p.m. There will be a snack and lunch break.
Plan to be self-sufficient with food and drink. Bring any snacks and meals you need. There is a kitchen on-site where you can store or make simple preparations of your food.
Water helps flush out grief and toxins. Start drinking extra water beforehand. Tap water is available on-site. If you need filtered water, bring plenty with you.

Walk, bike or carpool, if you can.

This can be an intense ceremony. We suggest you plan to take it easy the night after the ceremony and maybe the next day, too.

Bring:


Water bottle

White, glass-enclosed candle (non-scented)

White or blue cloths for the altar (avoid red please)

Flowers, ferns or evergreen boughs (small branches)

Photos of those who have passed on who are meaningful to you (optional, for ancestor altar)

Cloth handkerchiefs or tissues

Pillows

Your grief story (see above)
WHO WE ARE
Cascadia Quest is a 501c3 nonprofit based in Eugene, Oregon that provides the Pacific Northwest with ceremonies to reconnect with nature, spirit, and community in order to initiate leaders for a wild and regnerattive future. We offer wilderness rites of passage for youth and adults, mentoring, training, and councils.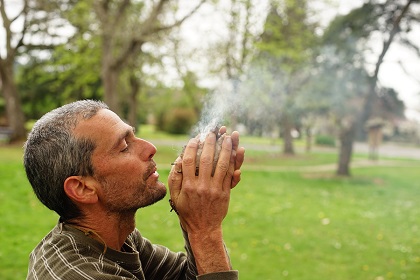 Rob Miller is the lead guide, program designer, and director of Cascadia Quest. He is a wilderness guide, ceremonialist, wildcrafter, council leader, loving parent, and fun-loving instigator of radical and sustainable earth-based culture change.
Questions about the ceremony? Contact Nicole Medema at 458-201-2868 or circles.cascadia@gmail.com