Description
Live webinar
Many children in military families were young when their parent died and their questions and understanding about death and loss will change as they grow. This program will help parents and caregivers understand how children's conceptualization of death, grief, and loss develops as they transition through their childhood and provide guidance and reassurance for responding to the new questions and feelings that will undoubtedly emerge.
---
Presenter
Vicki Jay, CEO, National Alliance for Grieving Children
---
Event Details
Registration is FREE and open to the public. Continuing education is not available.
---
ABOUT THE PRESENTER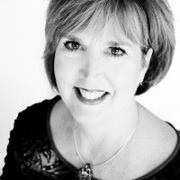 Vicki Jay
Vicki serves as CEO for the National Alliance for Grieving Children. Ms. Jay was founding director of Rays of Hope Children's Grief Center in Midland Texas. Her nineteen-year hospice career included End-of-Life Community Education Director and ten years as Founder and Executive Director of Rays of Hope Children's Grief Center. She is recognized for her role in children's advocacy and for her strengths in public speaking and community education. Jay has received many awards and recognitions for her work with nonprofits and in the field of bereavement, including the National Jefferson Award for Community Service, a prestigious national recognition honoring community and public voluntarism in America. Recipients are "ordinary people who do extraordinary things without expectation of recognition." A graduate of Texas Tech University, Jay currently resides in Lubbock, Texas.
---
How do I view the webinar?
Viewing instructions will be emailed to you several times in the days leading up to the webinar.
How can I contact the organizer with questions?
Email Institute@taps.org or call 800-959-8277.
Presented by Boeing