Description
Live webinar
Presented by Boeing

Over the past decade, the Tragedy Assistance Program for Survivors (TAPS) has served over 11,000 suicide loss survivors, and has developed a best-practice postvention model to support suicide loss survivors. In the course of developing this model of care, TAPS has discovered some interesting, and perhaps counter-intuitive, truths. For example, while suicide loss is utterly devastating, it is also true that suicide loss survivors are often uniquely positioned to achieve posttraumatic growth after loss.
Survivors in the posttraumatic growth phase of the TAPS postvention model often describe positive changes in the way they see and interact with the world. While grief is a lifelong journey, many survivors also report enhanced relationships, a deeper capacity for empathy, and a feeling of new meaning and purpose in their lives.
This training develops insight around best-practice grief support for suicide loss survivors, with the ultimate goal of helping survivors find new meaning and purpose as they progress along their healing journey.
---
Presenter
Kim Ruocco, MSW
Vice President of TAPS Suicide Prevention and Postvention
Moderator
Shauna Springer, PhD
Senior Director of TAPS Suicide Prevention and Postvention Initiatives
---
Learning Objectives
At the conclusion of the webinar, participants will be able to:
Identify three specific practices that may help people experience healthy grief journeys
Describe why suicide loss survivors are uniquely positioned for post-traumatic growth
Identify two issues that may interfere with a healthy grief journey
---
Event Details
Registration is FREE and open to the public. The program will include an optional 30-minute Q&A session beginning at 1:00 pm ET. This training is designed for professionals working with bereaved veterans and military families and will contain information that is academic in nature.
---
Continuing Education Information
One (1) hour of continuing education credit is available for a variety of professional boards through the TAPS Institute for $25 per certificate. Instructions for obtaining CEs will be provided during the program.
Click here for detailed program information and a list of approved boards.
---
ABOUT THE PRESENTER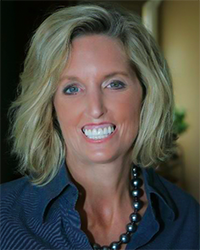 Kim Ruocco, MSW, is the Vice President of TAPS Suicide Prevention and Postvention. In this role, Ms. Ruocco has developed comprehensive, peer-based programs that offer comfort and care to all those who are grieving the loss of a service member to suicide. In addition to her postvention work, Ms. Ruocco contributes to suicide prevention efforts in civilian as well as military organizations. She is an international speaker who uses her education, personal experience and information gathered from thousands of service members and bereaved military families to help others more fully understand suicide. Kim holds a BA in Human Services and Psychology from the University of Massachusetts and a Master's degree in Clinical Social Work from Boston University. She is also the surviving widow of Marine Corp Major John Ruocco, who died by suicide in 2005.
ABOUT THE MODERATOR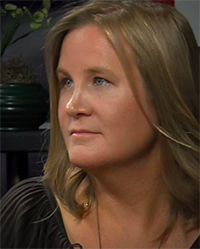 Shauna Springer, PhD, is the Senior Director of TAPS Suicide Prevention and Postvention Initiatives. She has particular expertise in attachment processes, trauma recovery, innovative suicide prevention approaches, close relationships, peer support program development, and working with veterans, including post-discharge adjustment and strategies for engaging veterans in behavioral health care. Prior to coming to TAPS, for eight years, she served as a front line mental health psychologist for hundreds of Veterans, helping them see their worth in the community, reconnect with their military and homefront Tribes, and build lives driven by their deepest values. Dr. Springer is a licensed Psychologist with an undergraduate degree from Harvard University and a Doctoral degree from the University of Florida.
---
How do I view the webinar?
Viewing instructions will be emailed to you several times in the days leading up to the webinar.
How do I obtain my CE certificate?
Instructions for obtaining and paying for your certificate will be provided during the webinar. Certificates are obtained after completing the exam and paying the $25 fee.
How can I contact the organizer with questions?
Email Institute@taps.org or call 800-959-8277.