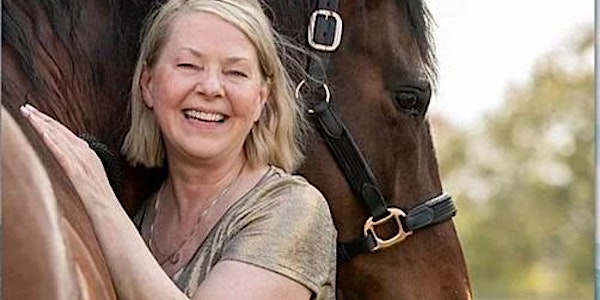 Multiple dates
Grief Support Group via Zoom with Donna Carlson
All New Grief Support Group with Donna Carlson, Grief Educator and Transformational Life Coach
By Pillars of Light & Love Empowers Youth and Adults
Date and time
January 20, 2022 · 3:30pm - June 15 · 4:30pm PST
About this event
We are pleased to welcome Donna Carlson, a Certified Life and Transformational Coach, and Grief Educator, to the Empowering U Center and Pillars of Light and Love. Donna will lead our new Grief Support Group which will be held online via ZOOM.
Donna has felt the deep pain and grief of losing many loved ones, a difficult divorce, living with an active addict, being a single mother and financial scarcity.
Donna says one of her true gifts is her ability to help those who are in grief, who may be ready to move into a happy future space to help to reduce stress and the overwhelming feelings of grief, regret, or guilt, and to create more joy, possibility and hope in every part of their lives – Body, Mind, and Soul!
Donna is also the owner of Donna Carlson Coaching at 4 Healing Hoofs, LLC where her clients work with horses in their healing process. She has learned to reinvent herself in several career paths — each time, moving closer to her true passion of helping humanity through the gift of healing--while also partnering with her horses in the deep healing process for those that choose to work with her herd at 4 Healing Hoofs.
Donna has certificates and training as a Grief Educator, Applied Functional Medicine, Naturopathic Wellness, Integrative Nutrition, Building Personal Resiliency, Hormone Specialist, Healing Touch for Animals, and Happy For No Reason…yes, she can help you to find and realize your happiness!
Once you register you will be sent the Zoom link to participate in this online session.
About the organizer
Pillars of Light and Love is a non-profit founded by Kathy Opperman in 2014 which is focused on Stress and Life Management for ages 5 to adult. Our goal is to educate youth and adults to reduce stress, strengthen self-esteem, overcome anxiety, build confidence, achieve effective coping & positive communication skills, and healthy relationships. Most all workshops are FREE! Donations are always appreciated. Learn more at www.PillarsOfLightandLove.org