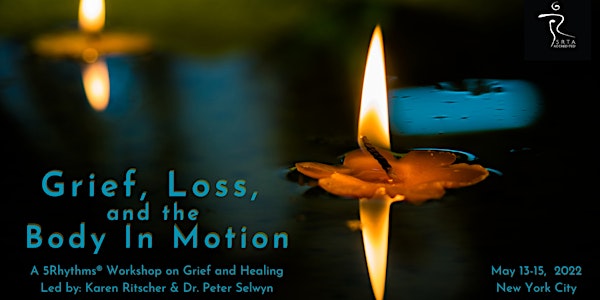 Grief, Loss, and the Body in Motion: A 5Rhythms® workshop
Event Information
Location
Gibney 280 Broadway
280 Broadway
New York, NY 10007
Grief, Loss and the Body in Motion
About this event
A 5Rhythms® workshop on grief and healing: Led by Karen Ritscher and Peter Selwyn
To lose someone or something we love, or to have to let go of our cherished dreams or expectations, is an intrinsic part of being human. However, our reactions to these challenges are unique to each of us. Over these last two years of the pandemic, perhaps without the opportunity and space to work through these losses, we may have become stuck, numb or shut down. So often we're asked to minimize our feelings, "to get over it" or "carry on," and we don't have accessible ways to feel and express the emotions that are part of the natural process of grief.
How do we move forward with grace and self-compassion during times of difficult transitions?
In this workshop, we will come together in a safe and supportive space, to explore and move all that we've been feeling and holding.
Over the course of the three days, we will use the tools of the 5Rhythms®Waves and Heartbeat Maps as well as offer a process often referred to as "Externalization." This Externalization "deep-dive" Exploration can include simply witnessing, or possibly releasing feelings through verbal as well as physical expression, in presence of the group. The combination of dancing as well as Externalization, opens us to an even deeper embodiment and connection to ourselves and each other.
~~~
We are limiting participant capacity in this workshop to create a safe and intimate container.

Dates/Times:
Friday May 13th, 2022 4PM-9PM
Saturday May 14th, 2022 11AM-7PM
Sunday May 15th, 2022 11AM-6PM
Venue:
Gibney Dance
53A Chambers St. NYC
Tuition:
Sliding Scale $295 - $395
Pre-registration required.
~~~
As of March 31st the venue is requiring proof of Vax.
We will be following all local, CDC, and venue recommendations as needed to create a safe space for all in these ever changing times.
For more information email Henya: Henya.5Rhythms@gmail.com
Prerequisites: At least one 5rhythms class, In person or online is recommended.
This workshop will count towards one day of Waves and one day of Heartbeat on the 5Rhythms teacher training path.
~~~
About Karen & Peter:
Karen Ritscher has been teaching 5Rhythms® for ten years, after completing her training with Gabrielle Roth. She became a Heartbeat teacher in 2019 and has worked with people living with Alzheimer's and cancer as well as led weekly classes in New York City. As a concert violist, she has performed all over the world with such distinguished artists as Yo-Yo Ma, Leonard Bernstein, Michael Jackson and Sting. She is on the faculties of Manhattan School of Music, New York University and the Chautauqua Institution.
Peter Selwyn, MD, MPH, is chairman of the Department of Family and Social Medicine and director of the Palliative Care Program at Montefiore Medical Center in the Bronx, New York. He facilitates workshops on grief and loss, and care for caregivers. Peter is the author of Surviving the Fall: The Personal Journey of an AIDS Doctor, and also recently completed training as a 5Rhythms teacher.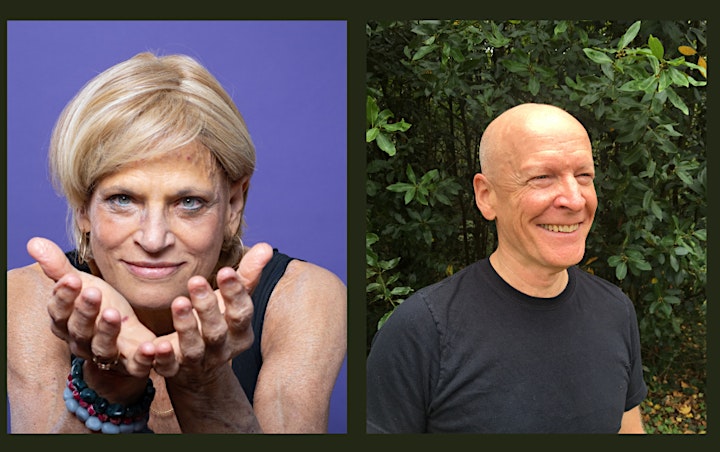 Liability Release:
By registering for this workshop, I agree to and acknowledge the following.
I agree to release Henya Emmer, Karen Ritscher and Peter Selwyn from any and all liability related to personal injury or illness that may result from my attendance and participation.
I acknowledge that an inherent risk of exposure to COVID-19 and its variants exists in any public place where people are present. By attending this event, I voluntarily assume all risks related to exposure to COVID-19.
I acknowledge that I am first and foremost responsible for my health and well being, and I agree to modify my participation in the workshop as needed to maintain my health and well being.
Refunds:
Refunds will be granted, minus a $50 administrative fee, up to 14 days before the workshop.
Eventbrite fees are non-refundable.
Event Cancellation
In the event that we cancel this workshop for any reason: a full refund of the payment received from each participant will be made. The organizers will hold no financial responsibility for the participants' travel or 3rd party expenses. Every attempt will be made to give as much prior warning of cancellation as possible.
To request a refund: Henya.5rhythms@gmail.com
~~~
About 5Rhythms: Created by Gabrielle Roth and practiced by tens of thousands worldwide, 5Rhythms is a philosophy, perspective, performance art and a dynamic movement practice rooted in the principle that if you put psyche in motion it will heal itself. Movement is both the medicine and the metaphor, reaching across all languages, cultures and age groups to transform the suffering into art, art into awareness, awareness into action.
Wherever the 5Rhythms are practiced, a community is born to dance, to sweat, to change, to support, and to provide a safe space for each of us to shatter the ego's hold and awaken the juicy, unpredictable, fascinating, edge-walking, rock star part of ourselves that yearns to be free.
Creativity, Connection, Community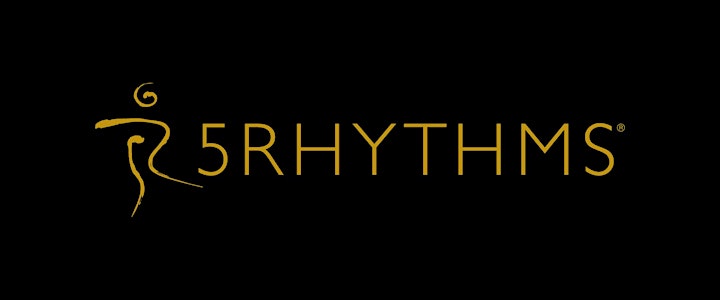 Date and time
Location
Gibney 280 Broadway
280 Broadway
New York, NY 10007