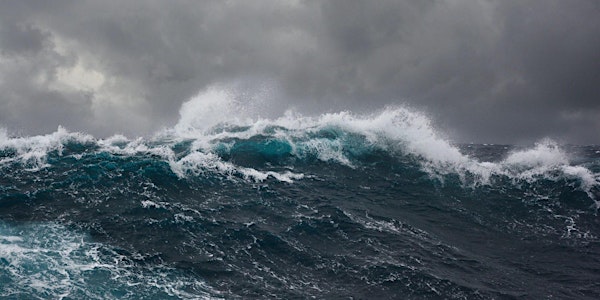 Grief After Sudden Loss: Finding Hope and Healing
Understanding and coping with a sudden death. Please join us for this community presentation by Dr. John Jordan, PhD
About this event
7:00pm Dessert Reception
7:30pm Program, followed by Q&A with the audience
The sudden, sometimes traumatic death of a loved one can be life-changing for those left behind. Survivors may feel regret, guilt and anger over their loss, and oftentimes struggle with complicated grief. The presentation will address common reactions to sudden loss and offer coping strategies.
John (Jack) Jordan is a licensed psychologist in private practice in Pawtucket, Rhode Island where he has specialized in work with survivors of suicide and other traumatic losses for more than 35 years. He is the Clinical Consultant for Grief Support Services of the Samaritans in Boston, Massachusetts, and the Professional Advisor to the Loss and Healing Council of the American Foundation for Suicide Prevention (AFSP). He is Co-Chair of the Survivors of Suicide Loss Task Force of the National Action Alliance for Suicide Prevention. This Task force has recently released postvention guidelines for the United States, titled Responding to Grief, Trauma, and Distress After Suicide: U.S. National Guidelines. The Guidelines can be downloaded at bit.ly/respondingsuicide or http://actionallianceforsuicideprevention.org/sites/actionallianceforsuicideprevention.org/files/NationalGuidelines.pdf. For over 30 years, Jack has provided training nationally and internationally for professional caregivers, and has helped to lead many healing workshops for suicide survivors. Jack has published over 50 clinical and research articles, chapters, and full books in the areas of bereavement after suicide, support group models, the integration of research and practice in thanatology, and loss in family and larger social systems. He is the co-author of four books: "After Suicide Loss: Coping with Your Grief – 2nd Edition" (2015 – self-published); "Grief After Suicide: Understanding the Consequences and Caring for the Survivors" (Routledge, 2011), "Devastating Losses: How Parents Cope With the Death of a Child to Suicide or Drugs" (Springer, 2012); and the newly published "Attachment Informed Grief Therapy" (Routledge, 2016).

Organizer of Grief After Sudden Loss: Finding Hope and Healing
NAMI Metro-Suburban is an affiliate of the National Alliance on Mental illness. We are a grassroots family and consumer self-help support, education, and advocacy organization dedicated to improving the lives of people with mental illness, their families and friends within the communities of west suburban Cook County, Illinois.