Description

GRID Alternatives, a national solar nonprofit, is providing a dedicated space for jobseekers and solar companies to connect!

When: Wednesday, October 4, 2017
Where: CFLC Rubidoux Youth Opportunity Center
5656 Mission Boulevard, Riverside, CA 92509

JOBSEEKERS: Now's your chance to meet face-to-face with over 10 top industry employers and job training organization to start your green career or take it to the next level.


VENDORS: Get in front of over a hundred talented jobseekers! Don't miss your chance to participate in the Career Fair to meet, interview, and hire diverse and talented job seekers.
Free vendor registration includes:
1 table and 2 chairs
Listing on event map and website
Quiet interview space
Computer lab for online applicants
Light refreshments

VENDORS: For more information, contact Cindy Corrales at 951-228-9381, ccorrales@gridalternatives.org
JOBSEEKERS: For more information, contact Sandra Mancilla Romero at 951-471-7043, volunteerie@gridalternatives.org
---
Transportation & Parking
Directions to venue:
From the CA-60 Freeway, exit south on Rubidoux Blvd (Exit 50)
Make a right on Mission Blvd.
Make a U-Turn at Avalon St.
Facility will be located on your right -hand side at the corner of Mission Blvd. and Pontiac Ave.
Parking:
Parking is available along Mission Blvd and behind the facility on Pontiac Avenue.
Overflow parking is available at the Bank of America ATM parking lot located on the southwest corner of Avalon St. and Mission Blvd.
Additional overflow parking is available at the Stater Bros parking lot on the northeast corner of Mission and Rubidoux Blvd.
Confirmed Employers: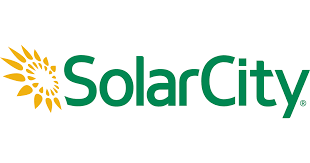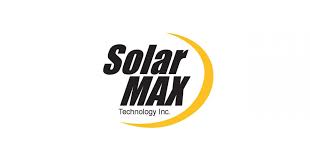 ---
About GRID Alternatives
GRID Alternatives is a non-profit organization that makes renewable energy technology and job training accessible to underserved communities, bringing together community partners, volunteers and job trainees to implement solar power and energy efficiency for low-income families.
About Solar Training Network
The Solar Training Network is a U.S. Department of Energy SunShot Initiative program that connects solar employers with job seeker and training opportunities. It is led by the Solar Foundation, an independent nonprofit organization with a reputation for excellence in solar jobs research and workforce development.
About Solar Energy Industries Association (SEIA)
Celebrating its 43rd anniversary in 2017, the Solar Energy Industries Association® is the national trade association of the U.S. solar energy industry, which now employs more than 260,000 Americans. Through advocacy and education, SEIA® is building a strong solar industry to power America. SEIA works with its 1,000 member companies to build jobs and diversity, champion the use of cost-competitive solar in America, remove market barriers and educate the public on the benefits of solar energy. Visit SEIA online at
www.seia.org
.
About California Family Life Center - Rubidoux Youth Opportunity Center (CFLC - Rubidoux YOC)
CFLC Rubidoux YOC, a Youth Opportunity Center of Riverside County, is a proud member of the Youth Opportunities Consortium. The Consortium is led by the Council for Youth Development, the youth voice for the Riverside County Workforce Development Board. This Workforce Innovation and Opportunity Act Title I financially assisted program or activity is an equal opportunity employer/program. Auxiliary aids and services are available upon request to individuals with disabilities