Description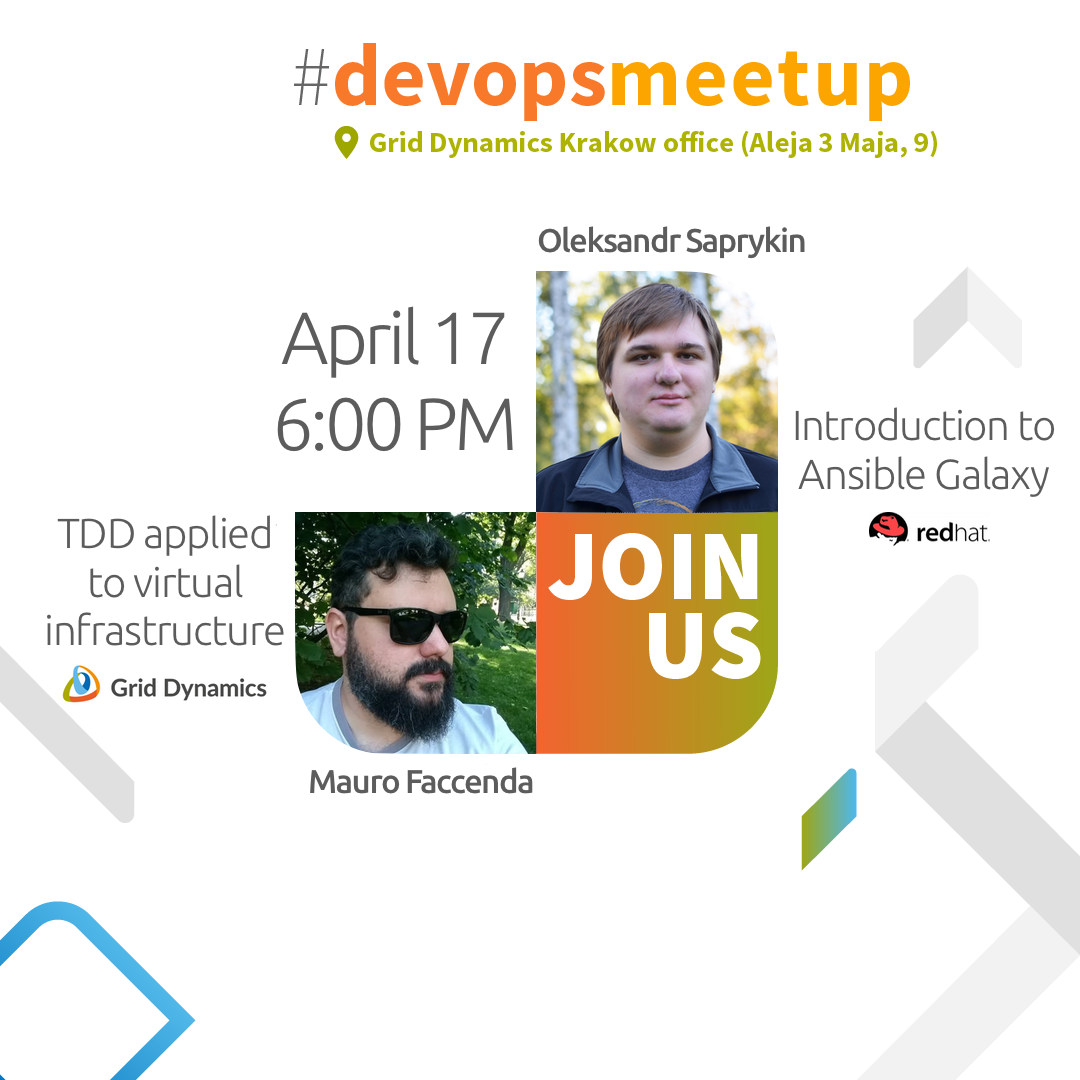 Hi,
It's time for Grid Dynamics DevOps Meetup #3! The leading topic is Ansible. For this event, we've cooperated with Oleksandr Saprykin from Red Hat.
"TDD applied to virtual infrastructure" — Mauro Faccenda (Grid Dynamics)
A real life case study on how TDD principles helped migrating from Puppet to Ansible while adhering to immutable infrastructure. In this talk I will present an overview of the entire process: starting with the previous approach and the action plan, all the way through to successful execution, faced adversities and future outlook.
"Introduction to Ansible Galaxy" — Oleksandr Saprykin (Red Hat)
Engineers who use Ansible are often faced with difficulty of finding libraries for deployment scenarios and have to implement typical modules by themselves. Ansible Galaxy is a repository that helps people to create, distribute and share Ansible roles: actually it is more powerful than people realize