Description
Corporate Citizenship's two-day training on 21-22 August 2019 will provide you with the tools to understand and implement the GRI Standards, drawing on practical insights and examples from our 20 years of experience helping companies measure, manage and report on sustainability.
In partnership with the National Center for Sustainability Reporting (NCSR), we are proud to have trained over 160 participants on GRI in Singapore. The GRI's Standards, released in late 2016, are currently the world's most widely-used sustainability reporting disclosures. The focus of the GRI Standards is materiality - by identifying and reporting on their most significant impacts, companies can produce more strategic, focused and impactful reports.
We are also offering a complimentary half-day Global Best Practice workshop for all participants on a separate date.
Click here for our training brochure
"With case studies, roleplays, and 2 full days of GRI syllabus, this intensive course has both breadth and sufficient depth covered at a comfortable pace." - Leong Chia Jang, Worley Parsons
"Discussions were dynamic and yielded useful insights for everyone." - Aldo Joson, Royal Golden Eagle International
Who should attend this training?
This training course is suitable for organisations which are both new to sustainability reporting, and those seasoned at reporting and wish to understand the latest GRI Standards. The course is also not restricted to reporting professionals; representatives from other business disciplines such as communications, strategy, human resources, environment health and safety (EHS) and marketing will all benefit from the learnings of this course.
Will I receive a certificate after I attend this training?
Yes, upon successful completion of the training, you will receive a Certificate of Attendance from GRI and NCSR. You will also be eligible to attend the GRI Standards Exam. Candidates who undertake this exam and pass will be certified as sustainability reporting specialists under GRI. For more information on the exam, click here.
About the trainers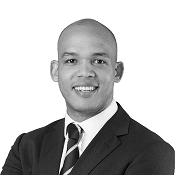 Thomas Milburn is the Associate Director of Corporate Citizenship South East Asia, based in Singapore. He has spent the last decade advising and working with large globalcompanies in different industry sectors to tackle sustainability challenges and create long-term value for business and society.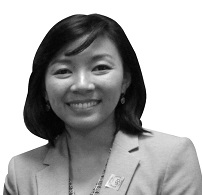 Jessica Hanafi is a Board Member of the Indonesian Life Cycle Assessment Network (ILCAN) and a Sustainability Report Assessor and Trainer of the National Center for Sustainability Reporting (NCSR). She holds a PhD in Manufacturing Engineering and Management from the University of New South Wales, Australia.