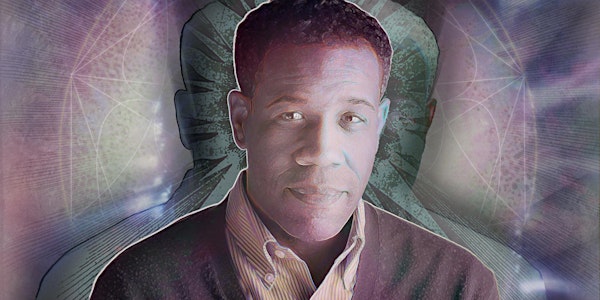 Gregory Pardlo: The Messenger is the Message
Sales Have Ended
Registrations are closed
Thank you so much for registering for this event. As a reminder, any RSVPs and registrations are purely for the purposes of monitoring attendance, gauging interest and better understanding the community we serve. Any seating is first-come, first serve. You do not need to RSVP or register to attend. You do not need to bring your printed registration or RSVP. Information about parking, access, and other logistics will be sent out a week or so before the event. This event is open to the public and free. To find more talks, readings, classes, workshops, or other literary events and programs around the Valley, visit our website at http://piper.asu.edu
Sales Have Ended
Registrations are closed
Thank you so much for registering for this event. As a reminder, any RSVPs and registrations are purely for the purposes of monitoring attendance, gauging interest and better understanding the community we serve. Any seating is first-come, first serve. You do not need to RSVP or register to attend. You do not need to bring your printed registration or RSVP. Information about parking, access, and other logistics will be sent out a week or so before the event. This event is open to the public and free. To find more talks, readings, classes, workshops, or other literary events and programs around the Valley, visit our website at http://piper.asu.edu
Description
Join Pulitzer prize-winning author Gregory Pardlo for his talk, "The Messenger is the Message: Voicecraft and the Personal Essay" on Thursday, March 21, 2019 at the Tempe Center for the Arts (700 W Rio Salado Pkwy, Tempe, AZ 85281) at 6:30 p.m.
While encouraged, RSVPs are purely for the purposes of monitoring attendance, gauging interest, and communicating information about parking, directions, and other aspects of the event. You do not have to register or RSVP to attend this event. This event is open to the public and free.
For more information on Gregory's talk, visit our website at http://piper.asu.edu/events/gregory-pardlo
About the Talk
One of the tragic consequences of being confined to a single body is that we will never know what other people experience when they meet us for the first time. We can't know how someone will register the slight change in the atmosphere that our presence causes when we enter a room. We will never know what another person feels while keeping us company. Memoirist choose to make themselves, someone they can never objectively grasp or fully represent on the page, the primary subject of most of their writing. But there are ways to cultivate a kind of out-of-body-relationship to the self that does get on the page. Voice is the messenger we send to greet the reader. We can craft voice the way one might craft a social media presence. Voice can conjure an entire world in a few phrases, images or references. The question is how do we want to be represented on the page?
About the Author
Gregory Pardlo's ​collection​ Digest (Four Way Books) won the 2015 Pulitzer Prize for Poetry. His other honors​ include fellowships from the Guggenheim Foundation, the National Endowment for the Arts and the New York Foundation for the Arts; his first collection Totem was selected by Brenda Hillman for the APR/Honickman Prize in 2007. He is Poetry Editor of Virginia Quarterly Review and currently teaches in the graduate writing program at Rutgers-Camden University. Air Traffic, a memoir in essays, was released by Knopf in April.
About Air Traffic: A Memoir of Ambition & Manhood in America
The long-awaited extraordinary memoir and a blistering meditation on fatherhood, class, education, race, addiction, and ambition from beloved Pulitzer Prize-winning poet Gregory Pardlo.
Gregory Sr. is a charismatic air traffic controller at Newark International Airport, leading labor organizer and a father to two sons, bookish Greg Jr. and musical-talent Robbie. But, when "Big Greg" loses his job after the Professional Air Traffic Controllers Strike of 1981, he becomes a disillusioned presence in the household and a disconcerting model for young Greg's ambitions. As Big Greg succumbs to addiction and exhausts the family's money on ostentatious whims, Greg Jr. rebels. He hustles off to boot camp at Parris Island, falls in love with a woman he follows to Denmark, drops in and out of college, and takes a job as a bar manager-cum-barfly at the family's jazz club.
Rich and lyrical, Air Traffic follows Gregory Pardlo as he learns to be a poet, father, and teacher, as he enters recovery and hosts an intervention for his brother on national television. Throughout, Pardlo grapples with the irresistible yet ruinous legacy of masculinity he inherited from his father. This is his deeply-felt ode to Greg Sr., to fatherhood, and to the frustrating-yet-redemptive ties of family, as well as a scrupulous, searing examination of how manhood is shaped in contemporary American life. (Knopf)
To learn more about Air Traffic, you can visit the author's website or order the book from Changing Hands
Original Image Credits: Original image credits: Kirlian photographs by MrX and Sérgio Valle Duarte; Technical drawing by John Manuel; Figur der Sonne by Robet Fludd
Organizer of Gregory Pardlo: The Messenger is the Message
Founded in 2003, the Virginia G. Piper Center for Creative Writing at Arizona State University is a home for writers, readers, and the literary community, offering talks, readings, classes, workshops, and other literary programs and services. For more information, visit our website at http://piper.asu.edu.