About this Event
Wednesday, July 31st
Doors 7pm / Show 8pm / 21+
$33 Advance / $36 Day Of Show
$1 from each ticket sold for this show will support Seed Savers Exchange, a 44-year-old nonprofit doing the critical work of saving and sharing open-pollinated, heirloom, and organic seeds and plants—putting healthy, fresh food in gardens and on tables today, and protecting the biodiversity of our seed supply for tomorrow.
General Admission w/ Limited Seating
Important Notice: All tickets are nonrefundable and nontransferable with the exception of event cancellation. Support acts and times are subject to change.
______________________________________________________
Gregory Alan Isakov
Website / Facebook / Instagram
Born in Johannesburg, South Africa, and calling Colorado home, Gregory Alan Isakov has been traveling all his life. Songs that hone a masterful quality tell a story of miles and landscapes, and the search for a sense of place. His song-craft lends to deep lyrical masterpieces, with hints of his influences, Leonard Cohen and Bruce Springsteen. He has been described as "strong, subtle, a lyrical genius." Isakov will be releasing a new album, Evening Machines, on October 5th, 2018.
_______________________________________________________
David Wax Museum (Duo)
Website / Facebook / Instagram
"Suz and I started this band as friends," says David Wax, "but now we're married and have a child and have our family on the road with us. The stakes are different." Those stakes are what lie at the heart of David Wax Museum's fourth and boldest studio album to date, Guesthouse. It's the sound of a band reconciling the accountability of marriage and parenthood with the uncertainty and challenges of life on the road; of coming to terms with the limitations of the "folk" tag that launched their career and pushing past it into uncharted musical territory; of reimagining their entire approach in the studio to capture the magic and the bliss of their live show. In typical David Wax Museum fashion, the songs on Guesthouse are simplistic and sophisticated, elegant and plainspoken all at once. Rather than succumbing to the weight of the newfound responsibilities that landed on their doorstep, the band has leaned into the challenges to capture a brilliant portrait of the messy beauty of it all. The roots of David Wax Museum stretch back nearly a decade, and all the way from New England to Mexico. As a student at Harvard, Wax began traveling south of the border to study and immerse himself in the country's traditional music and culture. Back in Boston, he met fiddler/singer Suz Slezak, whose love of traditional American and Irish folk music fused with Wax's Mexo-Americana into a singular, energetic blend that captivated audiences and critics alike. Their 2010 breakout performance at the Newport Folk Festival made them the most talked-about band of the weekend, with NPR hailing them as "pure, irresistible joy." They released a trio of albums that earned escalating raves everywhere from SPIN and Entertainment Weekly (who described them as sounding "like Andrew Bird with a Mexican folk bent") to the New York Times and The Guardian (which dubbed the music "global crossover at its best"). They earned an invitation to return to Newport, this time on the main stage, as well as dates supporting The Avett Brothers, The Carolina Chocolate Drops, Buena Vista Social Club, and more.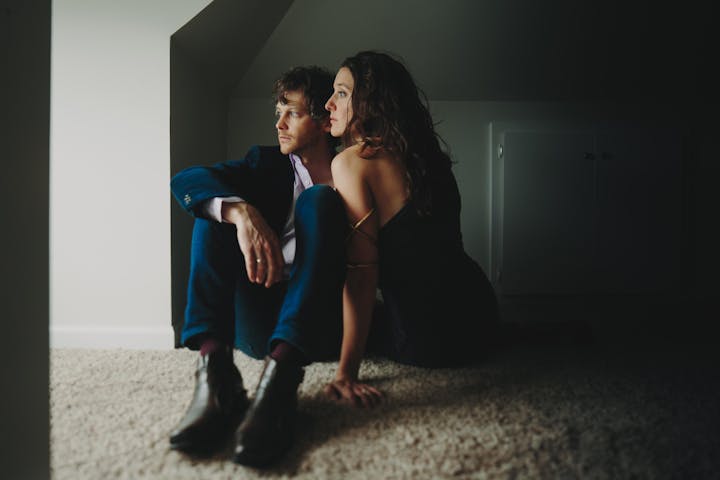 Performers
Date and Time
Location
Refund Policy