PROFESSIONAL STAND UP COMEDY PERFORMING CLASS taught by Greg Dean (Pre-requisite: Building Routines Class – No Exceptions)
About this event
Greg Dean's Stand Up Comedy Class
Professional Performing In-Person Class
(Pre-requisite: Building Routines Class – No Exceptions)
• Location: Comedy Chateau -4615 Lankershim Blvd, North Hollywood, CA 91602
• Class Starts Monday, Sep. 20, 2o21 at 7:00 pm
• Admission Fee if paid before September 20th is $349.00 and $399.00 on September 20th.
• Bring a Mask.
Learn what professional stand up comedians know. It's not enough to write great jokes, you have to know how to connect with every audience and perform to them and for them.
Greg Dean, Author of Step-by-Step to Stand Up Comedy, invented and perfected joke writing and performing fundamentals that have prepared over 40,007 people for a career in comedy.
Class Schedule
• Monday, September 20, 2021, 7-10 pm
• Monday, September 27, 2021, 7-10 pm
• Monday, October 4, 2021, 7-10 pm
• Monday, October 11, 2021, 7-10 pm
• Monday, October 18,1, 2021, 7-10 pm
• Student Showcase - date TBA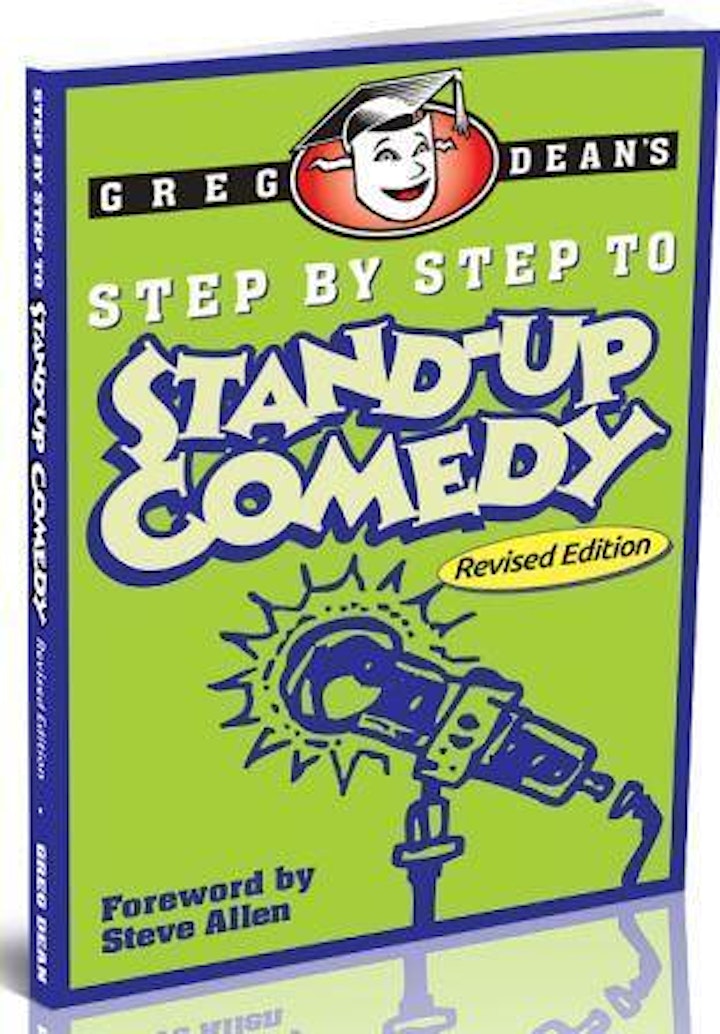 Organizer of Greg Dean Presents: PROFESSIONAL STAND UP COMEDY PERFORMING CLASS