Description
All are invited to celebrate the founding of Greenwich with a reading of the original July 18, 1640 deed and announcement of the winners of the This Place Matters! Photo Contest. Following the program, guests will be able to tour the Feake-Ferris House, the oldest house in Greenwich and one of the oldest in America, via shuttles and tours organized by the Greenwich Point Conservancy. The entire event is free of charge but reservations are required.
10-10:45 a.m.: Greenwich Founders' Day program at Innis Arden Cottage, Greenwich Point
11 a.m.-1 p.m.: Shuttles from Innis Arden Cottage to the Feake-Ferris House for tours.
Tour capacity is 15. Tours will be on a first-come, first-served basis, and will be continuous until 1 p.m.
Please reserve your place for the program and/or the Feake-Ferris House tour above right by clicking the green Register button.
About the Feake-Ferris House and the Greenwich Point Conservancy
About the This Place Matters Photo Contest (submission deadline July 1) and the Greenwich Historical Society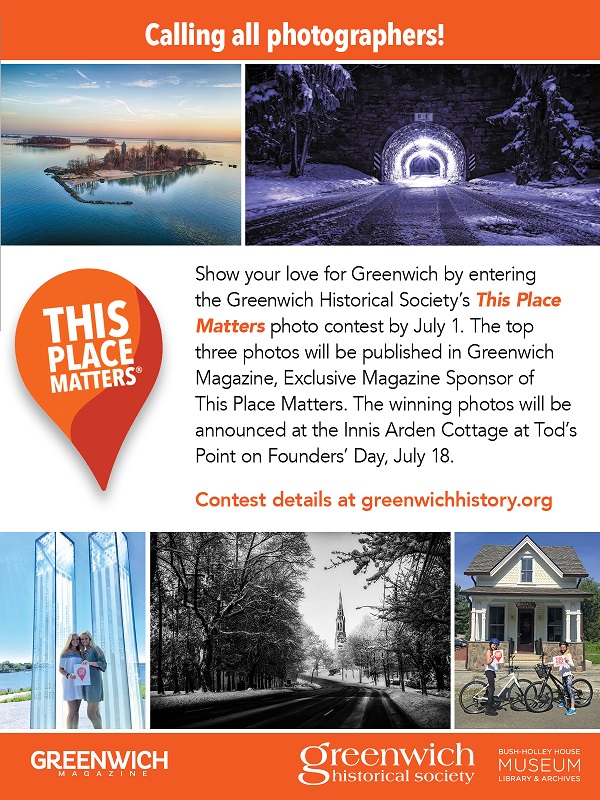 "We're delighted to partner with the Greenwich Point Conservancy again on the Founders' Day reception to honor Greenwich's long and illustrious heritage," says Greenwich Historical Society Executive Director and CEO Debra Mecky. "It's a wonderful opportunity for residents to celebrate their love of town and respect for preserving what's unique and distinctive about it."
This Place Matters is inspired by the National Trust for Historic Preservation's initiative to encourage preservation.