Description
Honoring
Eric L. Adams: Brooklyn Borough President
Steve Hindy: Co-Founder and Chairman of Brooklyn Brewery
Event Details
6:30pm Brooklyn's Finest Tastings
7:30pm Awards Presentation
8:30pm Dessert, Drinks & Dancing

Attire: Brooklyn Festive

21+ Only
Thanks to our Sponsors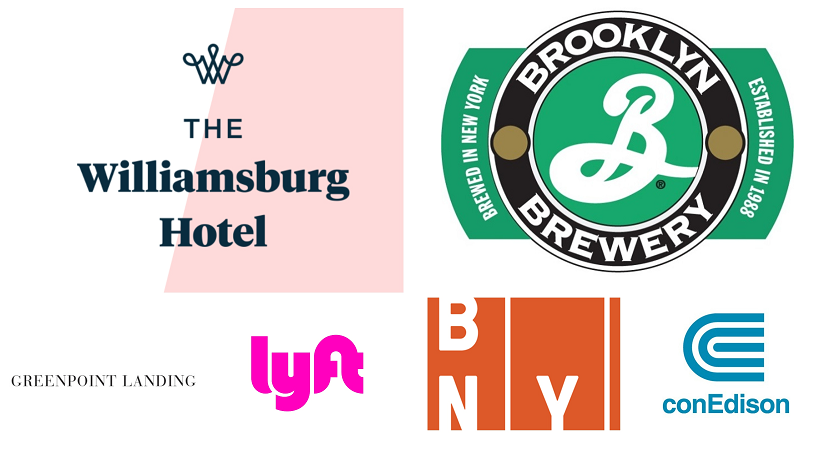 CONSERVATORS
The Williamsburg Hotel
SUSTAINERS
Brooklyn Brewery
ADVOCATES
Brooklyn Navy Yard Development Corporation
Con Edison
Greenpoint Landing
Lyft
COMMUNITY PARTNERS
Stevia in the Raw
TerraCRG
HOST COMMITTEE (in formation)
Marc Agger
Terri Lee & Brett Appel
Elana Ehrenberg
Becky & Tom Fruin
Rich Miller & Aviva Goldstein
Michael Cairl & Jim Harvey
David Kramer
Karina Bishop & Alejandro De Mesa
Petra & J.D. Messick
Paul Murphy
Sumner Pingree
Eric Liftin & Betsey Schmidt
Helene Benedetti & Andrew Simons
Neysa Pranger & Michael Ward
Brooklyn Greenway Initiative Board of Directors
Sumner Pingree, Chairman
Michael Porto, Vice Chair
Michael Weissberg, Treasurer
Amy E. Turner, Secretary
Michael Cairl
Scott Demel
Petra T. Messick
Richard B. Miller

Timothy O'Brien

Robert Pirani

Caroline Samponaro
Andrew Simons
#BKGreenway
@BKGreenway
BrooklynGreenway.org
Can't attend Greenway + Industry? Please consider making a fully tax-deductible donation instead.
Checks should be made payable to:
Brooklyn Greenway Initiative
153 Columbia Street, Brooklyn, NY 11231
For more information, contact:
Brian McCormick, Director of Development
bmccormick@brooklyngreenway.org
718-522-0193(o)
917.671.8945(m)
Your contribution to Greenway + Industry supports Brooklyn Greenway Initiative (BGI) , a 501(c)(3) non-profit organization committed to the development, establishment and long-term stewardship of the Brooklyn Waterfront Greenway – a 26-mile protected and landscaped route for pedestrians and cyclists that, when complete, will connect Brooklyn's storied and iconic waterfront, parks and open space, commercial and cultural corridors, and new tech and innovation hubs for 2.65 million Brooklyn residents, over 1 million employees in Brooklyn, and 15 million visitors from across the City and around the world.
Founded in 2004, BGI works with community, non-profit, business, and governmental partners to create and fulfill a comprehensive vision for the Brooklyn Waterfront Greenway, while at the same time building awareness and support among residents and employees who live and work along its route. Since its founding, BGI has channeled more than $218 million in public and private investment toward implementation of the Greenway, leveraged public and private investment of $2.38 million toward the creation of the Naval Cemetery Landscape as a new park-like space adjacent to the Greenway, and conceptualized or supported the development and stewardship of other open spaces and public amenities along the Greenway. Approximately 18 miles of completed Greenway are actively used by tens of thousands of cyclists and pedestrians daily.