Description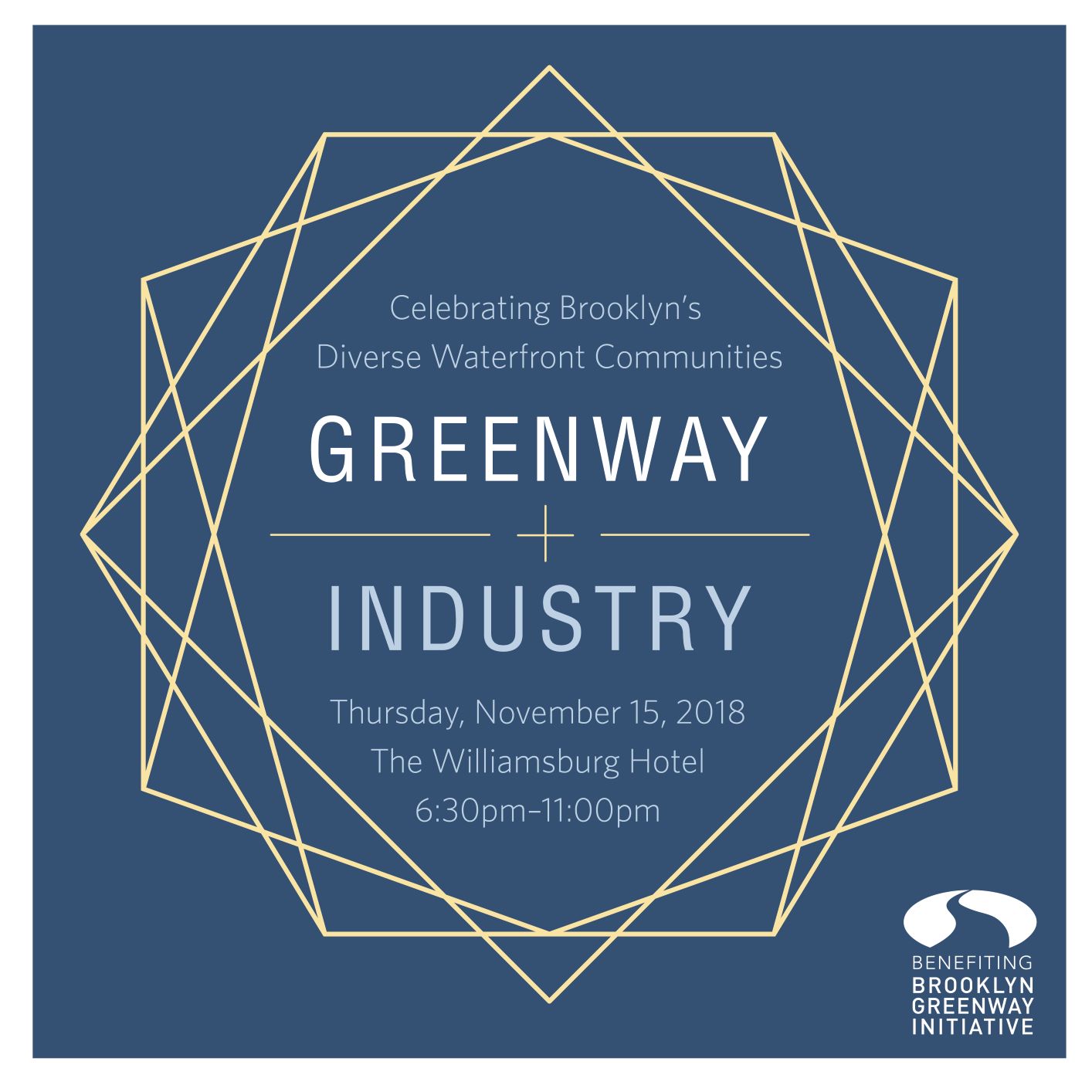 Honoring
NYC Ferry operated by Hornblower

Welcoming
Terri Carta, Executive Director, Brooklyn Greenway Initiative

Event Details

6:30pm Brooklyn's Finest Tastings
Awards Presentation

8:30pm Dessert, Drinks & Dancing

Attire: Brooklyn Festive

21+ Only
Thanks to our Sponsors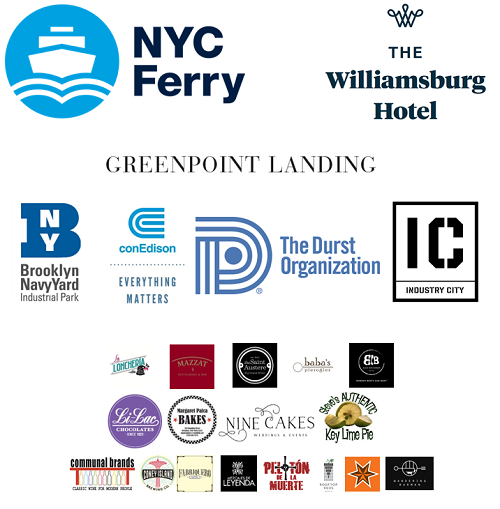 Stewards
NYC Ferry operated by Hornblower
The Williamsburg Hotel

Advocates
Brooklyn Navy Yard Development Corporation
Michael Cairl & Jim Harvey
Con Edison
The Durst Organization
Greenpoint Landing
Rich Miller & Aviva Goldstein
Industry City

Community Partners
Brooklyn Brewery
Douglaston Development
Downtown Brooklyn Partnership
HK Organization
Marvel Architects
McLaren Engineering Group
Robert Pirani
TerraCRG
TLM Associates
Nelson Byrd Woltz Landscape Architects
Zipcar

Supporters
John Carter
Ken Fisher
Petra & J.D. Messick
Carl J. Persak
Hope & Sumner Pingree
Michael Porto
Claudia & Ted Weissberg
Jeremy P. Wurmfeld

Brooklyn Greenway Initiative Board of Directors
Michael Cairl, Chairman
Mikiyon Alexander, Treasurer
Amy E. Turner, Secretary
Scott Demel
Petra T. Messick
Richard Miller
Timothy O'Brien
Sumner Pingree
Robert Pirani
Michael Porto
Ted Weissberg
#BKGreenway
@BKGreenway
BrooklynGreenway.org
Can't attend Greenway + Industry? Please consider making a fully tax-deductible donation instead.
Checks should be made payable to:
Brooklyn Greenway Initiative
153 Columbia Street, Brooklyn, NY 11231
For more information, contact:
Brian McCormick, Director of Development
bmccormick@brooklyngreenway.org
718-522-0193(o)
917.671.8945(m)
Brooklyn Greenway Initiative is a 501(c)(3) non-profit organization committed to the establishment, development, and long term stewardship of the Brooklyn Waterfront Greenway. Donations are tax-deductible to the fullest extent of the law.