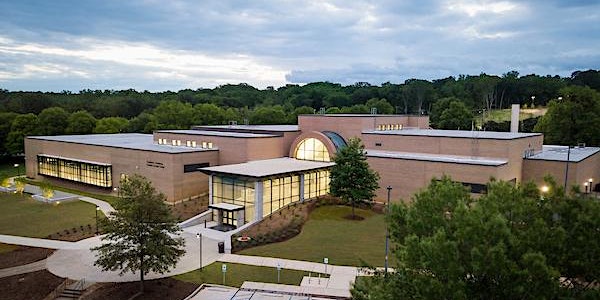 Greenville Technical College Barton Campus Tour
We're excited to welcome you to campus!
When and where
Location
Greenville Technical College - Barton Campus 506 South Pleasantburg Drive Student Success Center (Building 102) Greenville, SC 29607
About this event
If you're considering Greenville Technical College, we invite you to take a tour of the Barton Campus. Located on South Pleasantburg Drive near downtown Greenville, the Barton Campus is the largest in Greenville Tech's five-campus system. Most of the college's program options are available here, as well as the full scope of student services. Learn general information about the college, including the admissions and financial aid processes, college programs, and student experiences.
Tours begin at 9:45 a.m. and last approximately 2 hours. Please meet at the Student Success Center located at the Barton Campus main entrance at 506 South Pleasantburg Dr., Building 102.
Only the potential student needs to register for the tour. There will be a section in the registration form to add additional guests. Also, note that this is a walking tour and may not be suitable for those with limited mobility.
We look forward to meeting you!
If you'd like to set up a group tour, please contact Angelo.Kendrick@gvltec.edu. Group tours can be scheduled on Tuesdays, Wednesdays or Thursdays between the hours of 9 a.m. and 3 p.m.
Take a closer look! Want to learn more about Greenville Technical College and get your own custom brochure delivered to your email inbox or view it on your phone? In seconds? Then check out our new online Custom Viewbook. This easy-to-use site allows you to select your academic programs of interest, student services and activities you want to know more about, and view your fully-customized GTC brochure on a mobile device or desktop! You can even email it to friends and family as well as update and change your preferences in real-time.
Visit https://customviewbook.gvltec.edu/showme to get started.